I'm fascinated with paper airplanes. I grew up in Lantana in Polomolok, South Cotabato, a place with wide open spaces. In summers I'd use to go to our subdivision's plaza, located near a pineapple plantation, and fly these planes. Once I bought a styrofoam model flown by launching it using a slingshot. I'd spend hours tinkering with it and attaching flaps to control its flight path.
Finding this site on paper airplanes brought my childhood enthusiasm back. I tried it out but gave up after a few steps. My wife finished the job for me. The plane did fly well and was stable even on a windy day. Here's the result: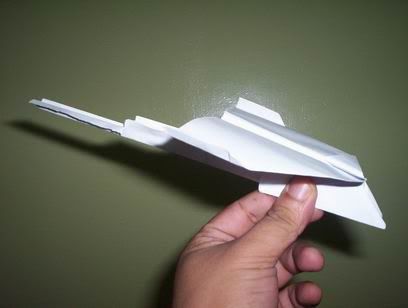 Max is a journalist and blogger based in Cebu. He has written and edited for such publications as The Freeman, The Independent Post, Today, Sun.Star Cebu, Cebu Daily News, Philstar Life, and Rappler.
He is also a mobile app and web developer and co-founded InnoPub Media with his wife Marlen.