This year's Sinulog is more interactive. Banners carried by contingents now contain QR or quick response codes that, when scanned with a phone or tablet, triggers the download of information about the contingent.
The article that is loaded by the system is connected to Facebook, allowing people to "Like" performances right on the spot.
The project is a collaboration among Sinulog Foundation, Smart Communications, Inc. and InnoPub Media, the journalism start-up I co-founded with Marlen.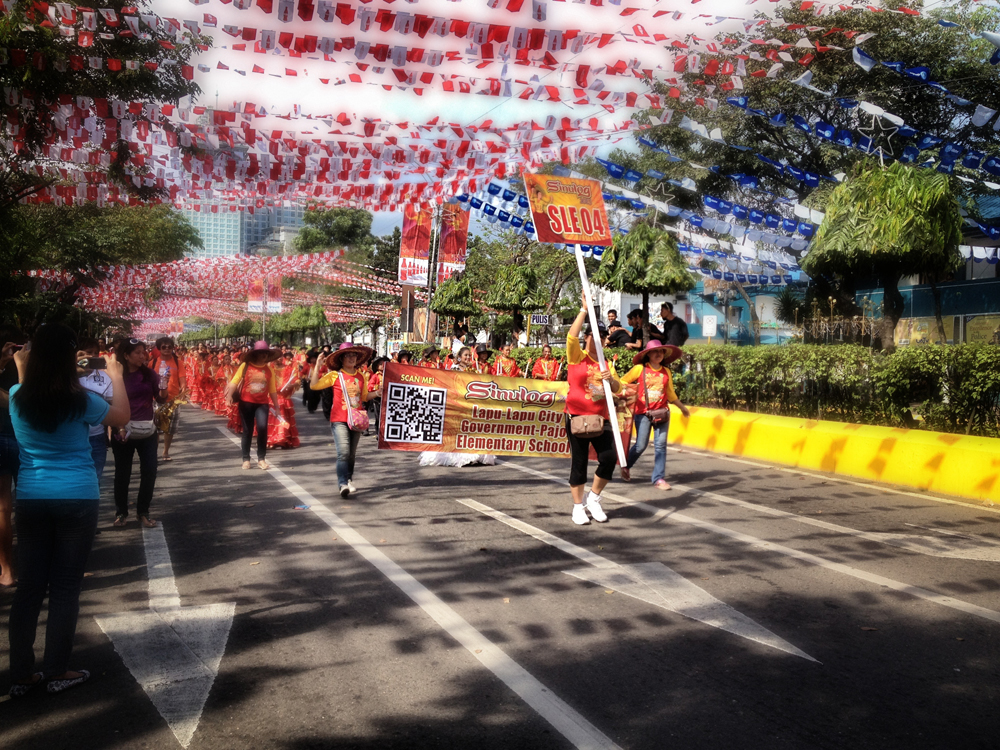 We thought about QR coding the contingents because we've been covering the Sinulog for years and we'd often hear people on the streets asking about the contingents that they see in front of them.
If you watch Sinulog performances on the grandstand in the Cebu City Sports Center, you'd have the benefit of the emcee providing you background information about the contingents.
Out on the street, however, you're on your own.
But this year, you can use your phone to scan QR codes found on the contingents' banners to download information about them. You can also like the group's performance on Facebook or leave a comment using your Facebook account.
To do this, you need to be connected to the Internet and you'd need a QR code scanner, which you can download for free in your phone's application market. Scan.me offers QR code scanners for different phone platforms.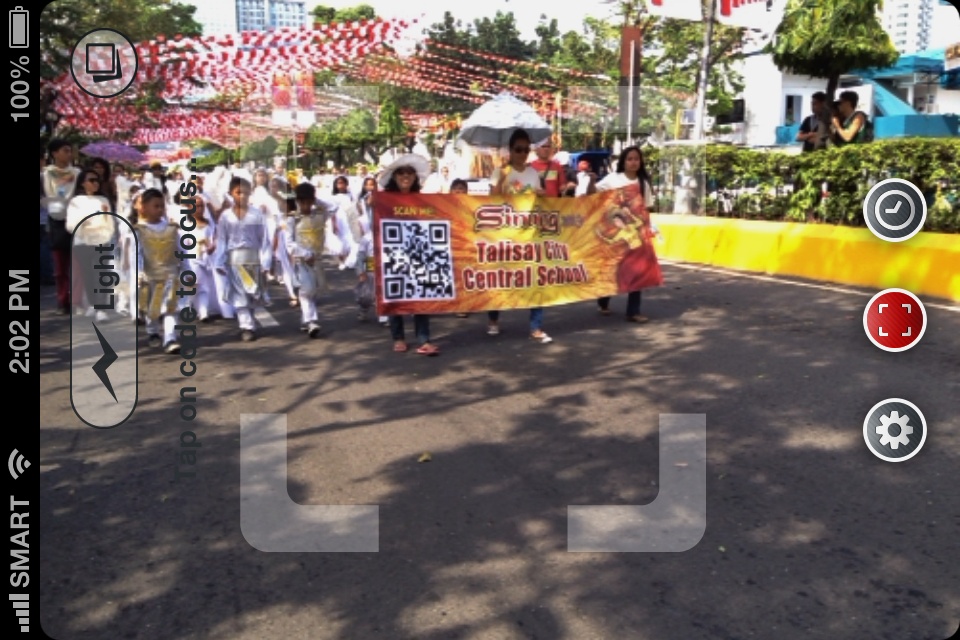 We piloted it in yesterday's Sinulog Sa Kabataan — Lalawigan and we will again deploy the system in today's Sinulog Sa Kabataan — Dakbayan. We are also working to implement the system during the Grand Parade on January20.
I tried it yesterday and I was able to download information about the different contingents just by phone scanning. You may need, however, to go closer to the banner in order to scan the code (depending on the quality of your device's camera).
The QR code scanning of Sinulog contingents is part of a project on digital tourism undertaken by InnoPub Media and Smart Communications, Inc. The project involves the putting up of QR code markers in certain tourism and heritage sites as well as the production of electronic guidebooks.
For the Sinulog, we recently made available "A Guide to Sinulog 2013," which you can download to your phone, tablet or e-reader.
To download the guide, pick the appropriate format for your device below:
1) EPUB .epub format for iBooks for the iPhone and iPad and Aldiko, Stanza and other e-book readers for Android and other devices.
2) MOBI .mobi format for the Kindle.
Max is a journalist and blogger based in Cebu. He has written and edited for such publications as The Freeman, The Independent Post, Today, Sun.Star Cebu, Cebu Daily News, Philstar Life, and Rappler.
He is also a mobile app and web developer and co-founded InnoPub Media with his wife Marlen.