I just upgraded my Samsung Galaxy Tab (Model GT-P1000) to Android 2.3.3 or Gingerbread. Ever since Samsung announced the tab was getting Gingerbread, I've been regularly checking whether the firmware was already available for the Philippines.
Gingerbread offers a streamlined user interface "for simplicity and speed." Here's a listing of the firmware's improvements.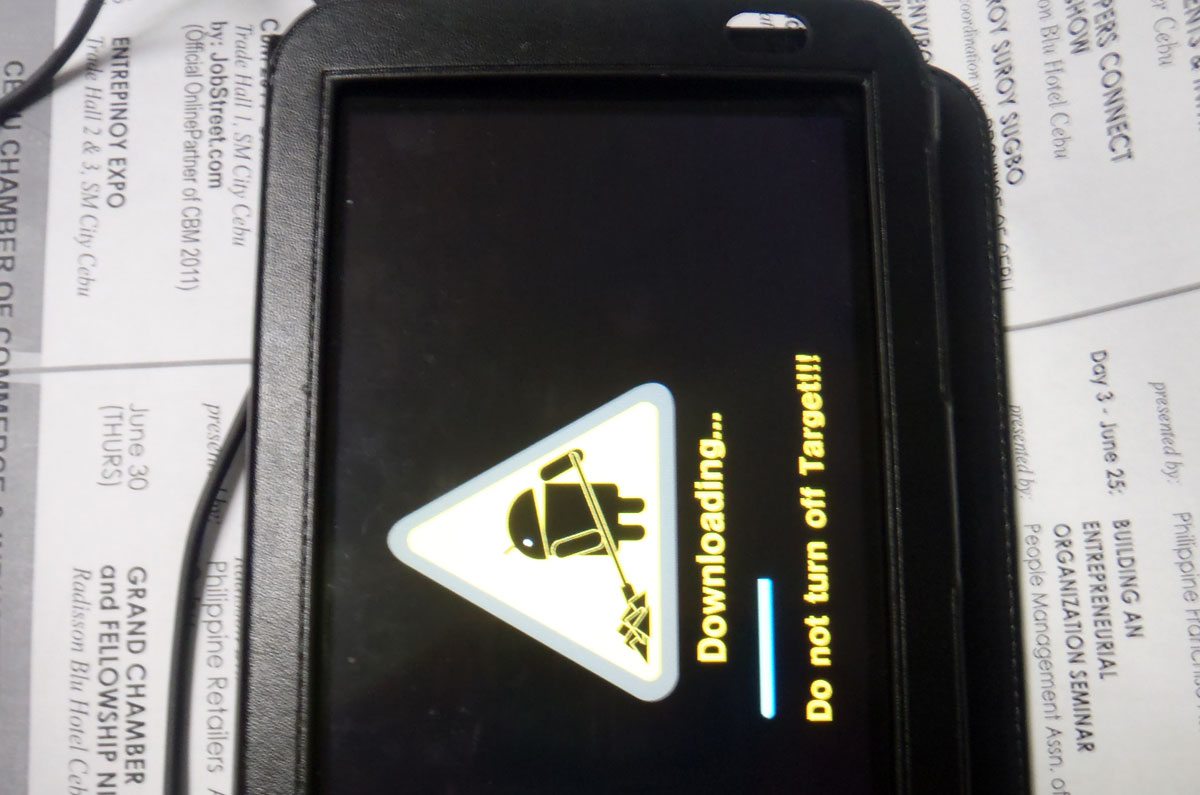 "The user interface is refined in many ways across the system, making it easier to learn, faster to use, and more power-efficient. A simplified visual theme of colors against black brings vividness and contrast to the notification bar, menus, and other parts of the UI. Changes in menus and settings make it easier for the user to navigate and control the features of the system and device."
It also comes with a keyboard "redesigned and optimized for faster text input and editing" as well as improvements in copying and pasting text. Gingerbread also offers improved power management, built-in Internet calling, downloads management and offers "user access to multiple cameras on the device, including a front-facing camera, if available."
To update your Galaxy Tab, connect it with Samsung's Kies desktop software and use the system to check for firmware upgrades. The upgrade took less than 30 minutes for me.
The new interface looks a bit sleeker but I already encountered one hitch—the screencapture app that I've been using, ShootMe, no longer runs unrooted. While ShootMe states that it requires a rooted phone, I used to be able to run it in my unrooted Tab in Froyo. Oh well, I just have to find another app.
Max is a journalist and blogger based in Cebu. He has written and edited for such publications as The Freeman, The Independent Post, Today, Sun.Star Cebu, Cebu Daily News, Philstar Life, and Rappler.
He is also a mobile app and web developer and co-founded InnoPub Media with his wife Marlen.