Save for the article by CDN Digital, I can't find other stories by Cebu-based mainstream media on the Plantation Bay Resort and Spa fiasco. It is in times like these that we need good local reporting. Many of us have read the original post and the response by Manny Gonzalez. Many of us have scrolled through the ensuing backlash.
A quick background: A mother posted on social media and on TripAdvisor about her bad experience in Plantation Bay involving her child, who has autism. Her child expresses happiness by squealing in delight and so he squealed every time he'd go to the beach. Resort staff asked her to quiet him down, even after she explained about her son's condition. The mother decided to cut short their swimming because of what happened.
The incident blew up when Gonzalez posted a reply on her TripAdvisor review and accused her of lying. He also emphasized how seriously they took the task of keeping the resort's peace and quiet. Gonzalez also said the parent may have "been given an incorrect diagnosis of autism, when what the child more likely has is a lack of discipline due to simple parental neglect." The response has since been taken down and Gonzalez has issued an apology for the poor handling of the complaint.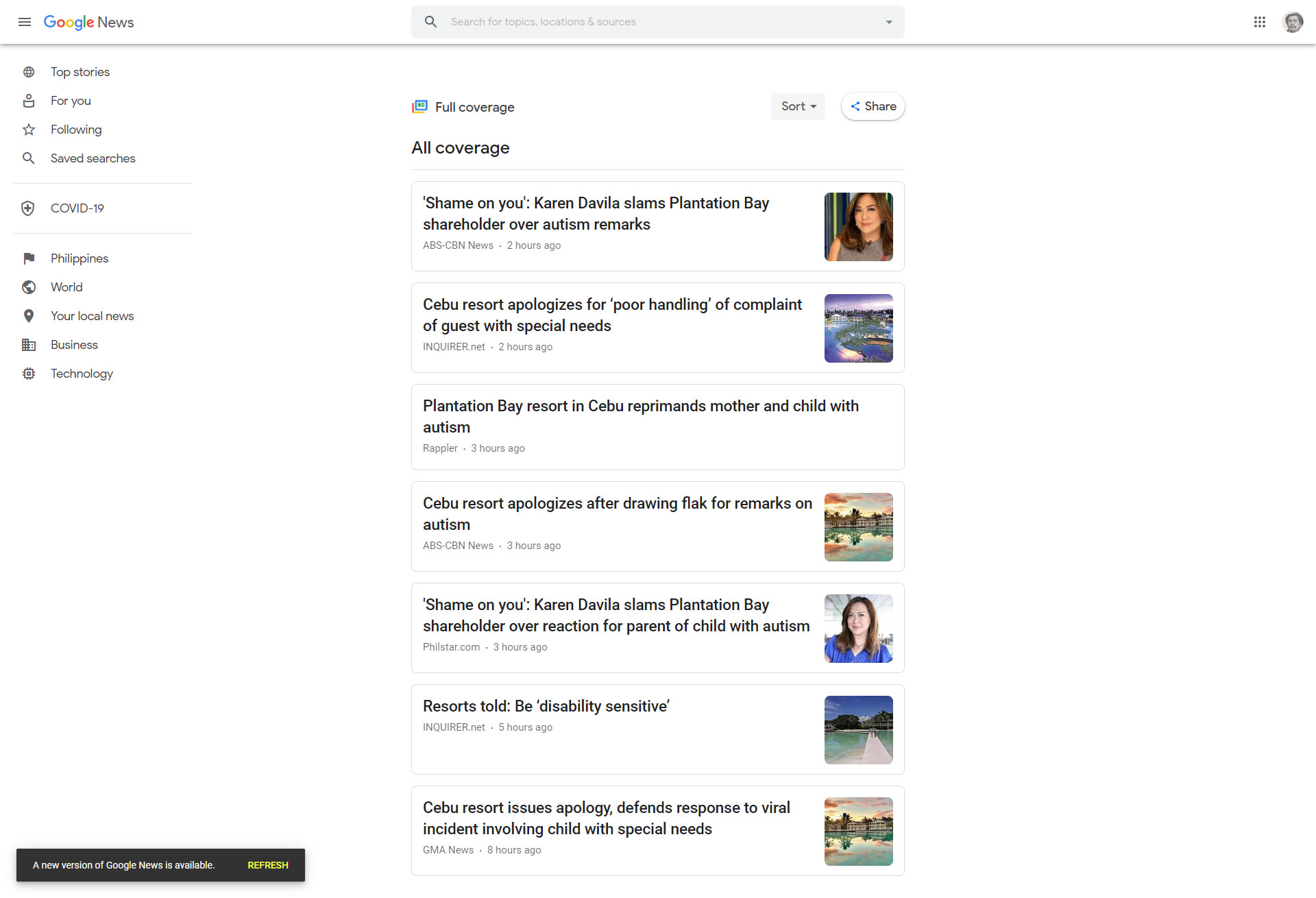 But there are still many unanswered questions: What are laws and local (LGU and DOT) regulations that cover such an interaction? Is the response by Gonzalez reflective of how Plantation Bay sees its guests?
Will the incident have an impact on Lapu-Lapu tourism in particular and Cebu tourism in general? What does Lapu-Lapu City Mayor Ahong Chan think of the incident? How about DOT 7 Director Shalimar Tamano, Cebu Gov. Gwendolyn Garcia, and the other stakeholders? Will the incident have an impact, short-term and long-term, on Cebu's tourism brand? Is it a cause for concern or just a kerfuffle that will shortly go away?
ABS-CBN, Rappler, GMA 7 have all covered the incident. ABS-CBN has published an interview with Gonzalez. But local mainstream media is strangely silent. Do they not deem the issue newsworthy? Is the acute lack of manpower behind the absence of coverage? Is it because Plantation Bay is an advertiser?
Max is a journalist and blogger based in Cebu. He has written and edited for such publications as The Freeman, The Independent Post, Today, Sun.Star Cebu, Cebu Daily News, Philstar Life, and Rappler.
He is also a mobile app and web developer and co-founded InnoPub Media with his wife Marlen.