There is a big chance you're reading this on your phone. A bigger chance this year than in 2012, anyway.
A common pathway to this article would be from social networks like Facebook and Twitter, services that people are increasingly logging into through apps on their phones.
This year, an article in the BBC announced, is the year "we all went mobile."
And it isn't just about using small screen and portable devices, it's about a state of mind, said the article written by business reporter Matthew Wall.
"We're talking mobile workforces staying connected in an out of the office and using their devices for work and play. We're talking mobile data, stored in the cloud; and mobile corporate structures trying to adapt to the new age of data sharing, collaboration and crowdsourcing," the BBC article said.
Tablet, smartphone penetration in Philippines
While the Philippines may be behind richer countries in gadget adoption, we're headed there.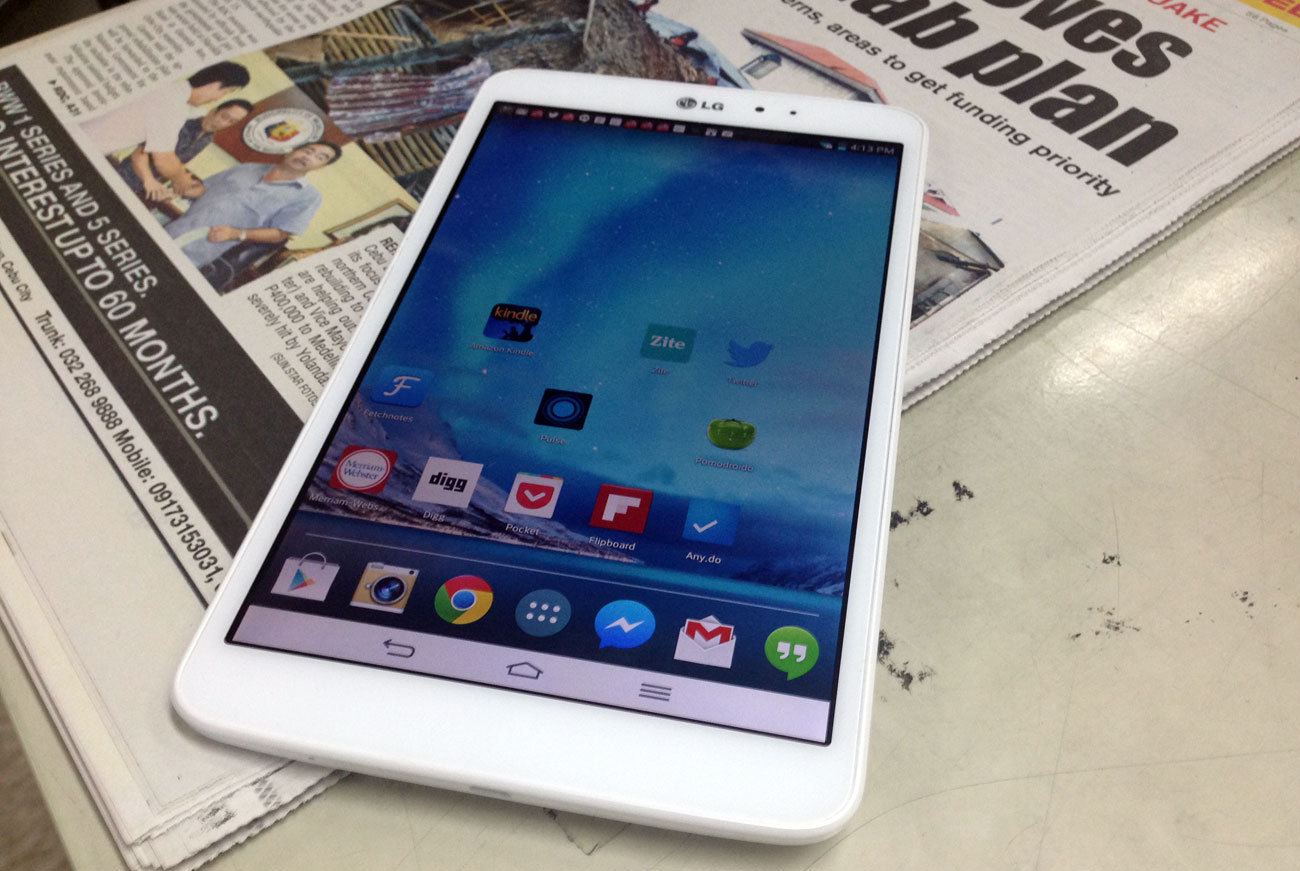 A first quarter 2013 survey by Ericsson ConsumerLab said tablet penetration in the Philippines more than doubled, from just six percent in 2012 to 14 percent at the time of the survey. Nielsen placed smartphone adoption in the Philippines at just 15 percent in a survey reported in September. While still low, this will definitely speed up as the months go by, fueled by low-cost Android devices that are flooding the market.
Have you seen the phones and tablets being sold by local brands like Starmobile, Cherry Mobile and Cloudfone? The gadgets in their mid-range are nothing to scoff at. They are actually pretty good.
In the Cebu launch of a local tablet in 2012, the press relations officer of the company actually seemed apologetic that the raffle item was one of their tablets. He had invited a few well-heeled friends of his and he had to explain to them that the tablet was actually good. It was.
Low-cost Android devices
These devices, some designed in the Philippines but manufactured in China, others rebranded white-label products assembled also in China, are fueling mobile adoption.
More people will go online using mobile devices than through desktops and laptops.
I don't have the comprehensive figures for usage in Cebu or even for the Philippines. What I have are anecdotal snippets of how increasingly, phones and tablets have become people's main computers.
Just look around you and count the number of people using a smartphone (what's a smartphone, you ask? Any phone that can connect to the Internet and download apps is a smartphone.) I don't know if it's because of the circles I find myself in but when I do this exercise, I always find that more than half of people within my vicinity use a smartphone.
Shift to mobile
That shift from desktop to mobile will have far-reaching impact on a lot of things.
This may not have been the year when Filipinos all went mobile. That may happen next year or the year after. But the shift is underway. And along with it will come threats and opportunities that will disrupt industry after industry.
RESOLUTIONS? THERE'S AN APP FOR THAT. Tomorrow midnight, many of us will do our annual ritual of promising to do better — to finally exercise, quit smoking, read more and be a better person.
And as with anything at this age, there is an app for that.
Lift, which you can download from the App Store and in Google Play Store, allows you to keep track of habits you want to either start or lose. It allows you to keep track of milestones and provides motivation as well as community support.
With the app, you "check in" to a specific habit — like Run Daily or Drink More Water or Spend More Time With The Kids — and track how close you are to your goal.
After you come up with this year's batch of resolutions, download Lift and start tracking the things you want to do using the app.
Happy New Year!
Max is a journalist and blogger based in Cebu. He has written and edited for such publications as The Freeman, The Independent Post, Today, Sun.Star Cebu, Cebu Daily News, Philstar Life, and Rappler.
He is also a mobile app and web developer and co-founded InnoPub Media with his wife Marlen.