THE ebullience of Chico Pasion and Francis Capati of Phoneco was palpable in Friday's launch in Cebu of the company's Cloudfone Android line.
"We will kill feature phones!" "We don't need feature phones!" "We want people to throw away their phones and update to a new one!"
Pasion, national sales manager of Phoneco, said they want the low to mid-range market to move to Android instead of buying or keeping their feature phones, the industry term for phones that are more than just basic calling devices but lack the features of a smartphone.
"If not for the price, I don't think people will buy feature phones," he said during Friday's Cloudfone launch in SM City Cebu. The company's devices are meant to answer the lower to mid-market demand for smartphones, he said. Cloudfone models sell from about P2,500 to P7,777.
Full smartphone experience
"We want to be the leader in the Android market," Pasion said, pointing out that among Filipino brands, "not one brand can claim they own the Android sphere."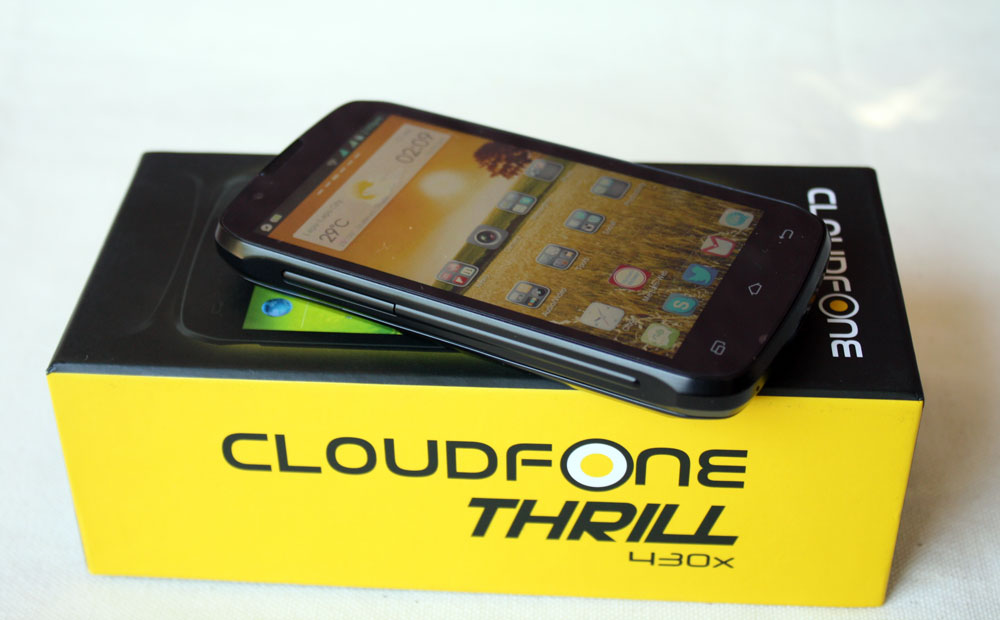 He said they want to "provide the full smartphone experience" to the low to mid-end market segment.
He said statistics showing increasing smartphone adoption and Internet and mobile Internet usage prompted their company to focus on producing Android devices.
Capati said standard features of Cloudfone models are dual-SIM capability, WiFi hotspot-enabled and FM radio. He said the company's devices use either Android Gingerbread or Ice Cream Sandwich. The model numbers of their devices indicate screen sizes.
Challenging boundaries
Pasion said Phoneco is "challenging boundaries" with Cloudfone, challenging assumptions that: 1) phone manufacturers cannot survive without feature phones, 2) an HD screen cannot be done on less than P10,000, and 3) big battery comes at a price.
The company's flagship phone is the Thrill 430x. It has a 4.3-inch IPS (in-plane switching technology) QHD capacitive touchscreen display that makes for rich visuals and an eight-megapixel AF camera with dual LED flash and a front camera. The phone runs Android Ice Cream Sandwich and has a 1.2GHz dual core processor. But what makes the phone stand out is its battery: a polymer 4160mAh beast that can power the phone for three days, Pasion and Capati said. Most Android devices barely last a day with extensive use.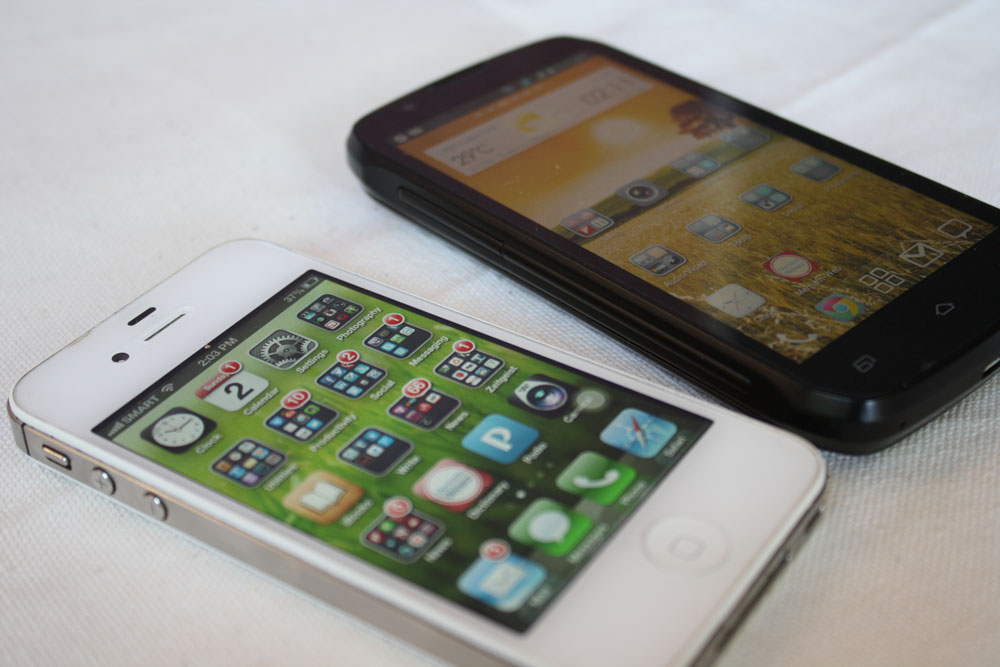 I've been able to play with the phone for three days now (my wife, who was covering the launch for BusinessWorld, won the unit during a raffle and asked me to set it up) and I think the Thrill 430X is really impressive for its price— P7,777. It's a bit heavy, about an iPhone-and-a-half, but that's a small price to pay for its battery life.
Cebu distributor
In Cebu, you can buy Cloudfone units from RC Goldline, its exclusive distributor. They set up a demo kiosk in SM City Cebu where consumers can try out the different devices.
Capati said people do not have to save up to buy their phones. He said people can immediately buy the device after trying these out.
Pasion said their phones are designed in the Philippines but assembled in China. He said they are currently in talks with an Australian company to export their devices to that country.
Pasion said they are set to release their own tablet either by the end of the year or early 2013.
He said, during his "Fearless Forecasts" portion of his presentation, that by 2013, "majority of phones will be more than 4 inches" in screen size. He also said that their competitors "will copy our big battery in Q2." But, he said, "we will continue to challenge boundaries."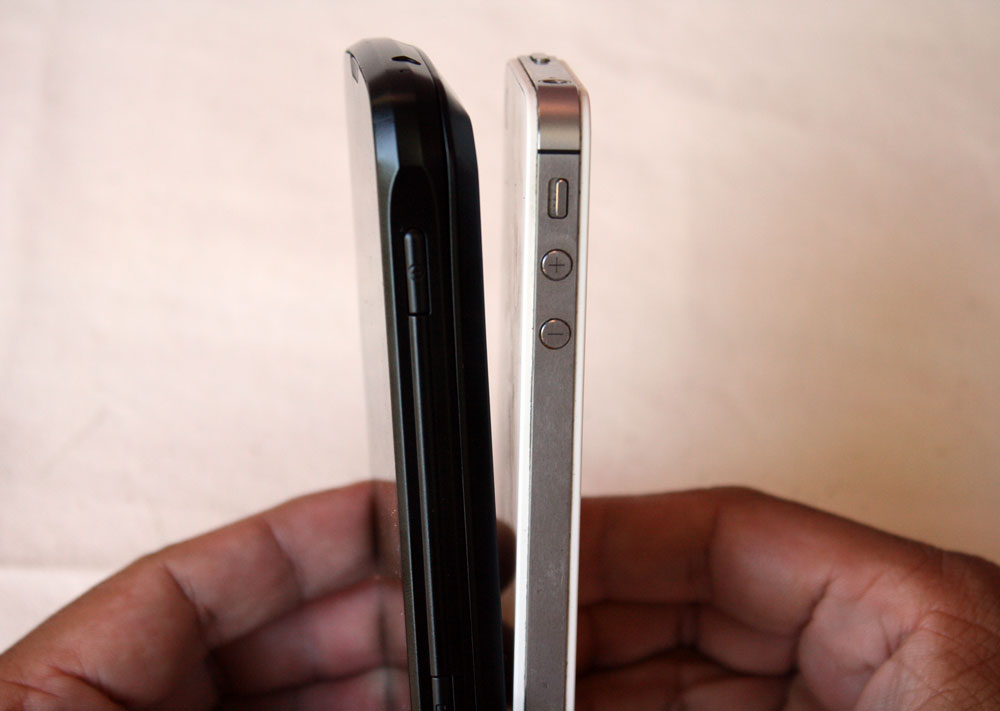 Max is a journalist and blogger based in Cebu. He has written and edited for such publications as The Freeman, The Independent Post, Today, Sun.Star Cebu, Cebu Daily News, Philstar Life, and Rappler.
He is also a mobile app and web developer and co-founded InnoPub Media with his wife Marlen.