Over the holidays, I'd often find our youngest kid, 10-year-old Lennon, hunched on the sofa watching YouTube episodes of a cartoon series on the phone. Once in a while I'd offer to download the episodes for him so he could watch it on TV. "Naah," he'd say. Watching on the phone was enough for him.
Look around and you'll see people, mostly the young, starting to use phones and tablets more and more for most anything — playing games, watching videos, listening to music, reading stuff and connecting through social networks.
Will 2014 be the year of the mobile shift – when more people use portable devices rather than desktops to access the Internet – in the Philippines? It has happened in many countries abroad. But are we there yet? I think momentum is building for the shift but 2014 may be a bit too soon. Give it a year or two.
The mobile revolution will be an exciting and disruptive time that will have profound implications across industries. It is this mobile shift and how we seize the opportunities that come with it that I look forward to the most this year.
But for IdeaSpace Foundation, Inc. president and co-founder Earl Martin Valencia, mobility will not just mean mobile devices but "new form factors like wearables, cars, clothing and the like."
Convergence
"I am hot on true convergence, where the digital and physical spaces collide, so I am out for sensor-based analytics for agriculture, health, transport, hardware technologies," he said when asked in an interview about the big opportunity for the year.
Valencia sees this year as the "breakout year for our community, when we then translate the potential into actual." IdeaSpace picked and incubated its first batch of startups last year.
"2014 should be the year when we all push to accelerate the growth of our ecosystem to attract more people to pursue startups and foreign investors to take a more serious look in funding locally-grown companies," Valencia said.
For TechTalks.ph founder Tina Amper, 2014 will offer "a great opportunity for those who are interested to take advantage of numerous events, competitions, tech developments and opportunities to develop their tech and business skills or careers or start a business."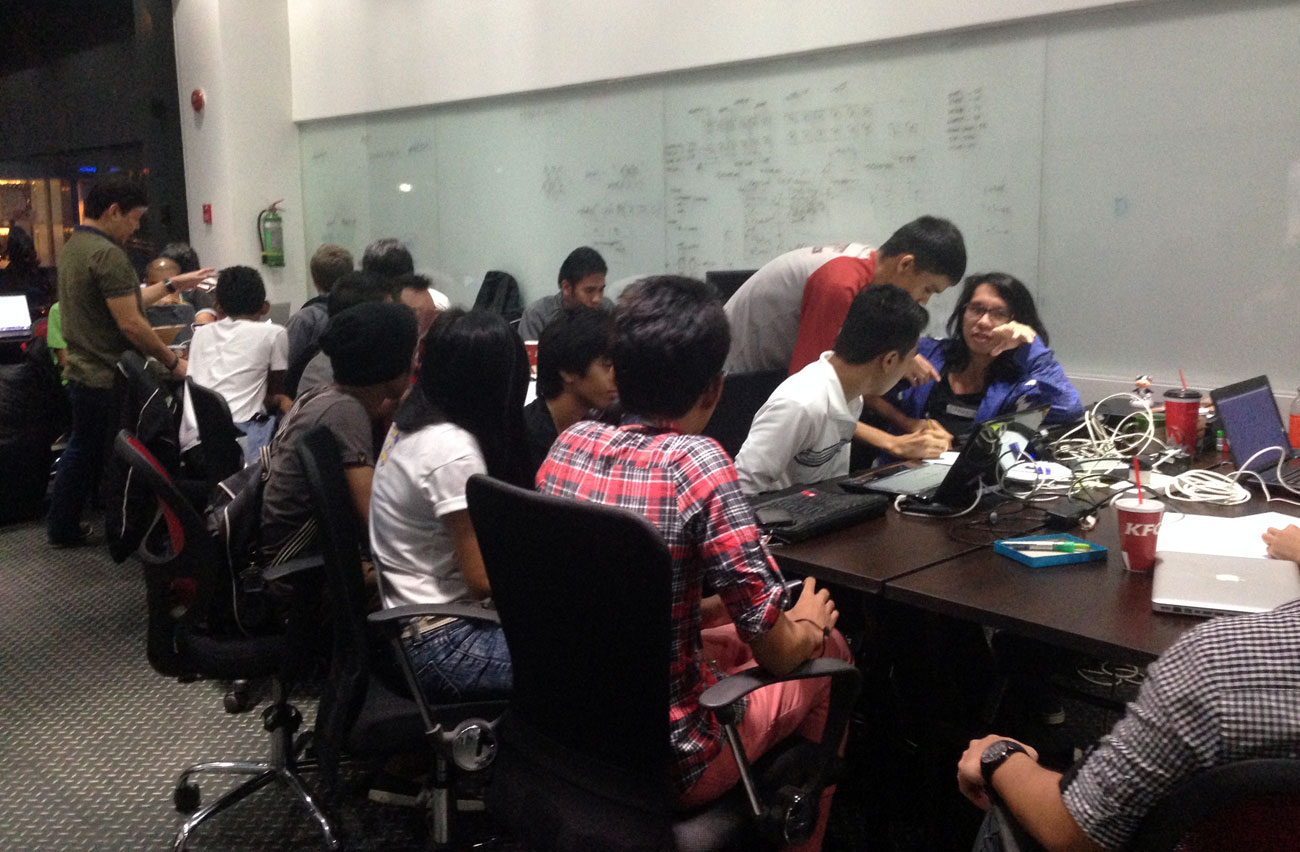 Cebu is booming
"Philippines is booming. Cebu is booming. Opportunities abound. Do something. Ride the wave," said Amper, who was among the earliest community organizers credited for kickstarting the local startups community in this part of the country.
Amper said she saw startups that "have evolved, pivoted and gained traction" and there were some highs and lows but "lots of lessons learned." "Applying those lessons, keeping their heads up, being proactive and persevering are key to those who already started," she said.
Amper said she hopes to see this year government and business stepping up and using technology to improve services like transportation, online business licenses and online tracking services to cut corruption.
Amper sees an opportunity for the youth "to use their energy and great ideas to explore new careers" like being social media managers, community managers, brand managers, web designers, software developers and game developers. "IT does not only mean call center. It could also mean these new, high-paying and fun careers!" she said.
Amper said we should start aspiring for "world-class and efficient processes."
International hub
"Cebu is becoming an international hub. Let the locals continue to improve and meet global standards so we can earn global-standard compensation. I have many guests from abroad who land in Cebu to do business. They are impressed with our hard-working, friendly, English-speaking workforce and want to live and do business here," she said, "But they are frustrated with Filipino time, sub-standard service, flaky employees, unreliable infrastructure (Internet/phone). Some of these things are easier to fix than others. Let's push for continuous improvement."
For Exist president and CEO Jerry Rapes, the tech community needs to "start producing concrete results. We need to see more apps go online, gain users and feedback, get products funded and create more success stories.‎"
Rapes said the local tech and startup community "has been activated aggressively the past 24 months" but we need to sustain interest and momentum."
"I believe the startup community becomes effective when it uses tech to solve pain points. Pain points can be very complex or very day-to-day. If we focus on solving these pain points we will stumble on the 'big thing,'" he said.
Focus on enterprise
"Exist is very focused on helping the enterprise involved in healthcare, finance, telco and retail solve their pain points. We're not anymore an outsourced development team, we're working on becoming a solution provider for the digital transformation of the enterprise," he said.
Industry veteran Mark John Buenconsejo, meanwhile, expects 2014 to see the local startup community "continuing to push the initiatives that we have set out a few years back."
"Startup Weekend events will continue, the pitching competitions organized by the local seed funds will be there and perhaps a few funding rounds by local startups. There were already a few that got funded last year and that gave our country some exposure about the potential of startups here," he said.
Buenconsejo, who is co-founder and CEO of CareSharing, is among Cebu's first startup successes. He sees "discovery" as a big opportunity.
Growing markets
"In the Philippines it's particularly exciting since there are still a lot of legacy industries. One particular product play is discovery. It might look like Google is leading in the online search business but there are still a lot of niches where people still need a better way to discover stuff. Discovery is a strategic step, since once something can easily be discovered online, it opens up more opportunities to grow," he said.
"The big opportunity can come from markets that are growing (e.g. real estate, food and entertainment, healthcare) and where there are increasing demands for lower cost and efficiencies."
"And given that a lot of people use smartphones, tablets and are generally online, an entrepreneur can take that growing market and build products that enable people to do business with their mobile phones, in a similar low cost and convenient manner as how they browse and post updates on Facebook," he said.
"It might sound like Facebook has nothing to do with real estate but Facebook paved the way for people to buy a smartphone, get a data plan and discover stuff."
"So here is the big opportunity for startups: just make it easy for people to discover stuff, perhaps through their Facebook account and you may be on your way to something great. Personally, I look forward to these kinds of disruptive startups that can potentially change the way things are done and often at lower cost and better results," Buenconsejo said.
Max is a journalist and blogger based in Cebu. He has written and edited for such publications as The Freeman, The Independent Post, Today, Sun.Star Cebu, Cebu Daily News, Philstar Life, and Rappler.
He is also a mobile app and web developer and co-founded InnoPub Media with his wife Marlen.