LAST Thursday, I got the phone number of an elementary school friend I haven't had contact with in more than a decade. After saving the contact info in the cellphone I am currently testing, a Nokia 5800, I immediately synchronized my phonebook with Zyb.
Zyb is a web-based service that stores your contact data. It has social networking features that plug into such sites as Facebook, Twitter and Flickr.
But Zyb's core function is to make sure you have an updated (and backed up) copy of all your contact details. It is a very useful service especially when you get a new phone or use several units.
To make sure you always have the latest contact details of people, Zyb regularly reminds you to synchronize your phone book with its servers.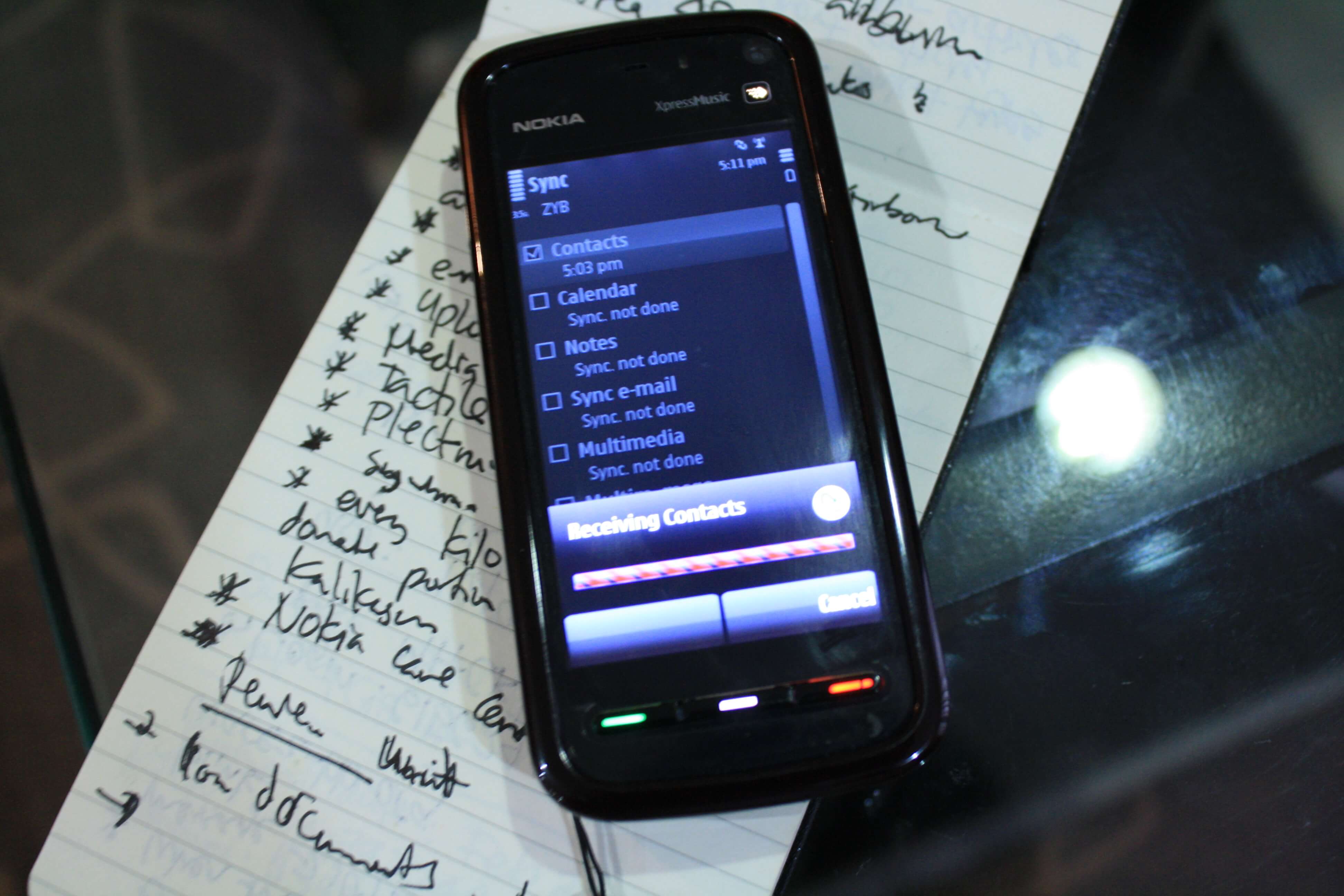 If you change your phone number, you don't even have to give your new contact details to your contacts who also use Zyb. Your number will be automatically updated the next time they synchronize their phonebooks.
I've been using Zyb for close to three years and have become dependent on it. In all those years, I've never encountered major problems.
Until last Thursday.
The first indication of a problem was when I received a text message from an unlisted number asking me where I was and whether I wanted to go to Makati. I set it aside while working on an article for my section when I again received another text from the same number asking about the kids. Now, I'm pretty sure I only had kids with one woman so I knew something was wrong.
It was at this point that I checked the contacts menu to find that of my more than 150 phone contacts, only nine were left. These nine phone contacts were those that I saved in the past two weeks.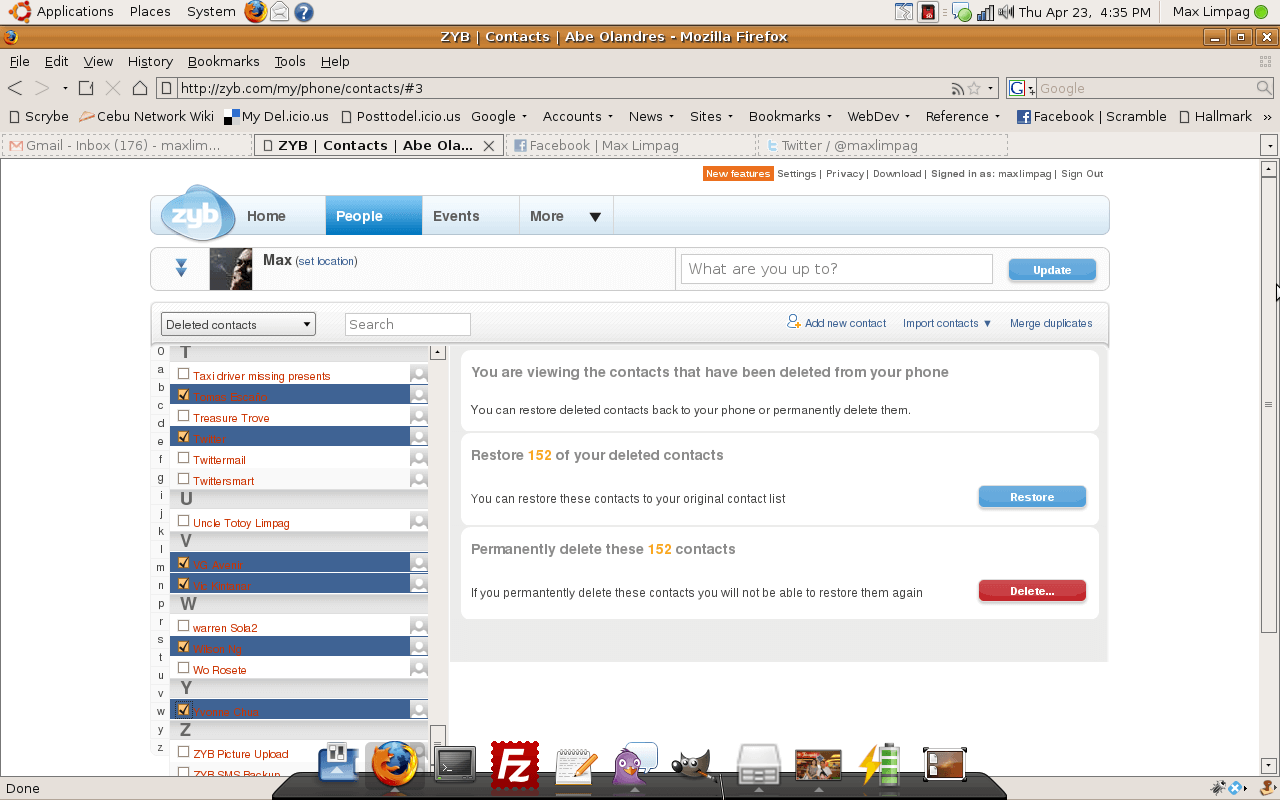 With panic starting to set in, I decided to try synchronizing with Zyb again. After the second, third and succeeding attempts at synchronization, my phonebook still only had nine contacts and I was in full-blown panic mode. It's bad enough to deal with such a technical snafu, it's worse to do it on the road.
Zyb prides itself with keeping your data safe and I know I'd be able to restore all my contacts. I just wasn't sure when and whether I could do it while on vacation.
Not knowing what else to do, I decided to check on my "Deleted contacts." It was there that I found out that while synchronizing the 5800's phonebook with Zyb, 152 of my phone contacts were deleted. It was a good thing the deletion wasn't permanent.
I just checked on the phone contacts I wanted to recover and after synchronizing my phone again, all my contacts were restored to my phonebook.
While everything ended well, the scare taught me to be wary of keeping data on "the cloud," the metaphorical term for Internet-based services and data storage.
It's not as if I did not have a previous warning.
In 2007, I had a lot of problems accessing key data and using online services when it took Globelines more than a month to restore Internet service at my home after that Taiwan quake. The service was cut off at the height of my experiment to make the Internet—The Network—my computer. The service cutoff was a very painful and costly lesson.
I have since transferred to a better Internet service provider and weaned myself from my dependence on online services. But Zyb was something I never thought would fail me. To be fair, it didn't fail me last Thursday because I was still able to recover my contacts but it did give me a scare.
I'm buying a Rolodex.
Max is a journalist and blogger based in Cebu. He has written and edited for such publications as The Freeman, The Independent Post, Today, Sun.Star Cebu, Cebu Daily News, Philstar Life, and Rappler.
He is also a mobile app and web developer and co-founded InnoPub Media with his wife Marlen.