GOOD Web writing is non-linear. It takes advantage of the key technology behind the Internet–the hyperlink–to provide context, additional information and even marginalia.
It is "writing for selfish readers," as usability expert Jakob Nielsen puts it.
Web readers have so many sites and services competing for their attention they barely have time to read your article.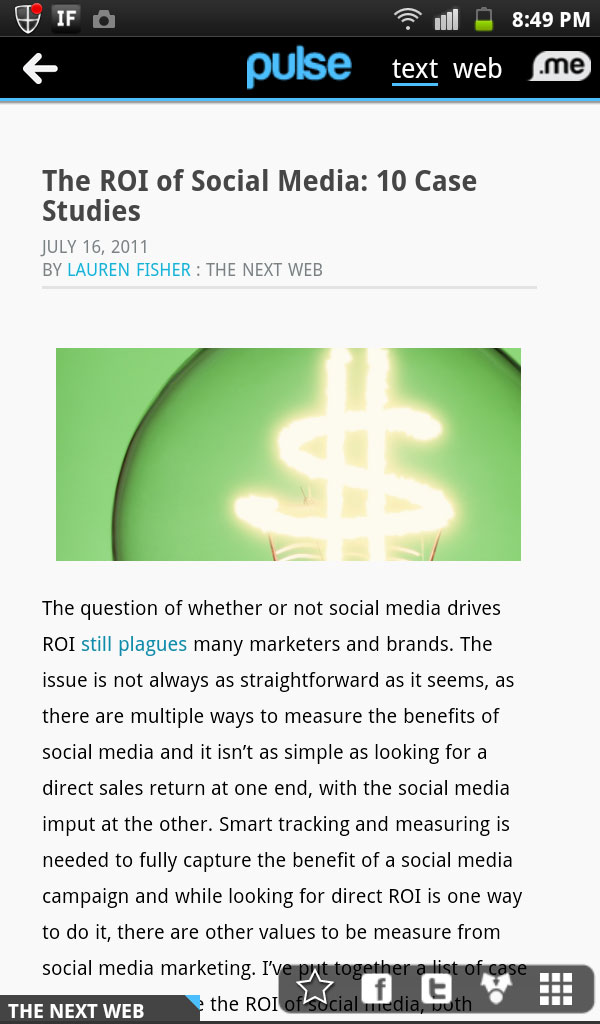 Nielsen says that in the linear writing of print and TV, readers and viewers expect the author "to construct their experience for them." In the non-linear character of hypertext-driven writing, users "construct their own experience by piecing together content from multiple sources."
If another fire were to break out in Cebu, an article written in a non-linear, hypertext manner would just mention that it would be the 10th blaze in recent days, with that phrase hyperlinked to archives of previous stories of the fires. Writing the article that way presents the reader with the option of clicking the link for more background information on the fires or ignoring it if the reader already knows about the previous incidents.
Great examples of this writing are those of native Web writers like bloggers. Their writings are succinct but peppered with hyperlinks, for those who want to delve deeper into the topic.
Reading on smartphones, tablets, e-readers
But authors may have to reconsider non-linear writing with the rapid emergence of the tablet and smartphones as reading devices. People now read website stories on their iPhones, iPads, Android tablets and phones and even e-reading devices like the Amazon Kindle. While many still view content through mobile browsers, a growing number use news aggregation apps like Pulse and Flipboard to read their news.
Clicking on links on these devices interrupts your reading.
Whether you read on your device's mobile browser, app or aggregator, loading links takes you away from the current page. At times, loading links can be so slow you end up waiting for a few minutes—eternity for a generation that expects things to load on a mouse click or thumb press.
Reading on a tablet is closer to the print experience. The article needs to be able to stand on its own, without outside references.
The tablet, in fact, has spurred some sort of resurgence in the linear narrative. A couple of sites have opened to aggregate links to excellent long-form writing for reading in tablets and e-readers. Examples are Byliner and Longform.
With the emergence of apps like Feedly, Pulse and Flipboard, website owners also need to rethink the issue between serving full and partial RSS feeds. Aggregators and reading apps grab their content from RSS feeds.
There's no sense subscribing to partial feeds in these apps. If you want to read a story, you still have to load a separate page and the experience it offers today isn't seamless. I subscribe only to full feeds in Pulse (the list is available in my blog). That defines my reading.
I know, the website of my employer still needs to work on its feed. (FYI: Online operations are run by a separate department.)
If website owners are concerned over the monetization of the reading session, they can just embed ads in their feeds. If they insist on people reading their stories only in their ads-ridden website, they might turn potential "content consumers" away.
If users can't read your content the way they want to read content, they might not read articles. It's not as if you're the only source of these stories.
Some of my news feeds:
Ars Technica http://pipes.yahoo.com/pipes/pipe.run?_id=d19ad8c3249ce91e14bf7bb37c6ad982&_render=rss
Lifehacker http://feeds.gawker.com/lifehacker/vip
Gizmodo http://feeds.gawker.com/gizmodo/vip
Lifehack http://feeds.lifehack.org/Lifehack
Phandroid http://feeds2.feedburner.com/AndroidPhoneFans
Android Community http://feeds2.feedburner.com/AndroidCommunity
Android Police http://feeds.feedburner.com/AndroidPolice
Android and Me http://feeds.feedburner.com/androidandme
GadgetLab http://www.wired.com/gadgetlab/feed/
Epicenter http://www.wired.com/epicenter/feed/
WebMonkey http://www.webmonkey.com/feed/
I, Cringely http://feeds.feedburner.com/ICringely
TechCrunch http://feeds.feedburner.com/TechCrunch/
ReadWriteWeb http://feeds.feedburner.com/readwriteweb
AllThingsDigital http://allthingsd.com/category/news/feed/
AllThingsD Personal Tech http://allthingsd.com/category/personal-technology/feed/
AllThingsD Social http://allthingsd.com/category/social/feed/
AllThingsD The Digital Solution http://allthingsd.com/category/the-digital-solution/feed/
AllThingsD Media http://allthingsd.com/category/media/feed/
PaidContent http://feeds.paidcontent.org/pcorg/
Social Media Examiner http://www.socialmediaexaminer.com/feed/
TheNextWeb http://feeds2.feedburner.com/thenextweb
LA Times Tech Blog http://feeds.latimes.com/TheTechnologyBlog
MobileCrunch http://feeds.feedburner.com/Mobilecrunch
VentureBeat http://feeds.venturebeat.com/Venturebeat
WebAppStorm http://feeds2.feedburner.com/webappstorm
AndroidAppStorm http://feeds2.feedburner.com/AndroidAppStorm
AllFacebook http://feeds.feedburner.com/allfacebook
The Official Google Blog http://feeds.feedburner.com/blogspot/MKuf
Google Webmaster Central http://feeds.feedburner.com/blogspot/amDG
SixRevisions http://feeds2.feedburner.com/SixRevisions
Harvard Business http://feeds.harvardbusiness.org/harvardbusiness/
Knight Digital Media Center http://feeds.feedburner.com/NewsForDigitalJournalists
WordPress Publisher Blog http://publisherblog.automattic.com/feed/
Drupal News http://drupal.org/node/feed
Max is a journalist and blogger based in Cebu. He has written and edited for such publications as The Freeman, The Independent Post, Today, Sun.Star Cebu, Cebu Daily News, Philstar Life, and Rappler.
He is also a mobile app and web developer and co-founded InnoPub Media with his wife Marlen.