Productivity blog Lifehacker links to a great service by Boxmeup, a website that allows you to create virtual containers that you can use to track stuff in boxes and other bulk storage systems. It uses for labels QR codes, bar codes that can be scanned by most smartphones today.
The service is really useful for pack rats like me who can't seem to let go of things, even 5-year-old notebooks and ancient press releases.
With Boxmeup, you can list the things you place into a container and then generate a QR code that you can use as label for the box. The next time you are looking for something—interview notebooks for a libel case, heavens forbid—you can just use your phone to scan the QR codes of your boxes and containers and you'd know right away what are stored inside these.
The service will also allow you to search your virtual containers to look for a specific item.
I can't wait to try this in the Sun.Star Cebu newsroom morgue—our ancient archive of printed materials.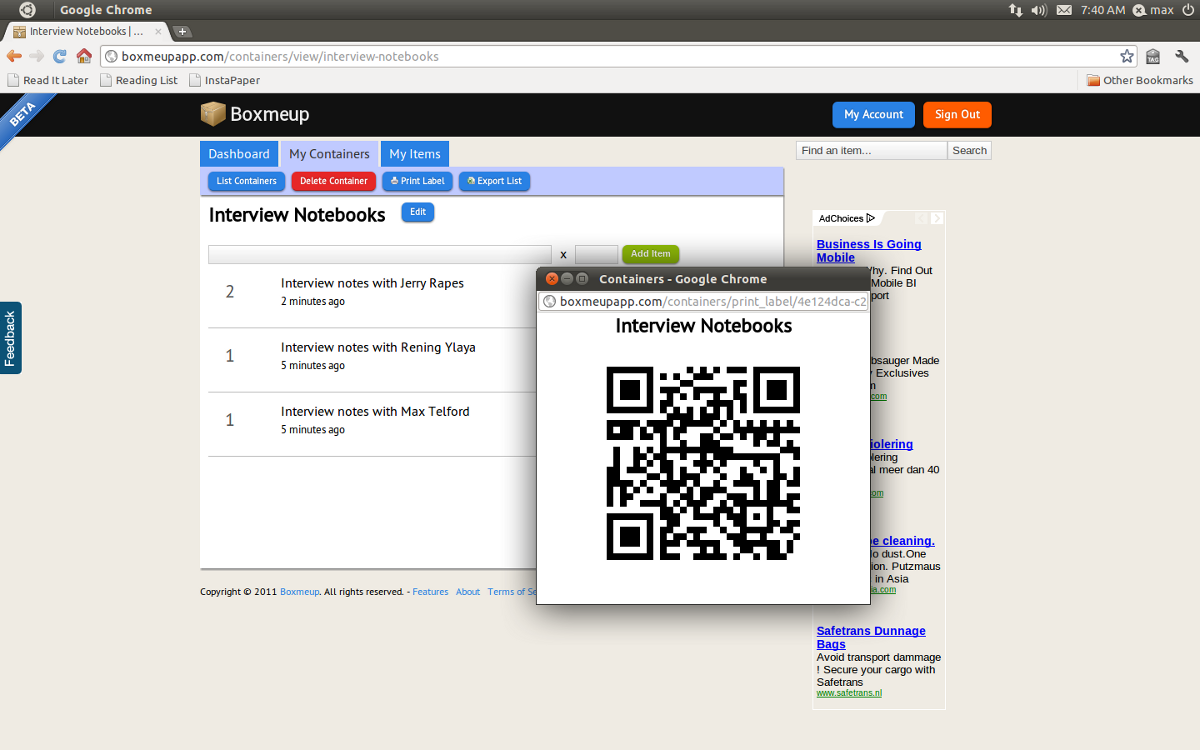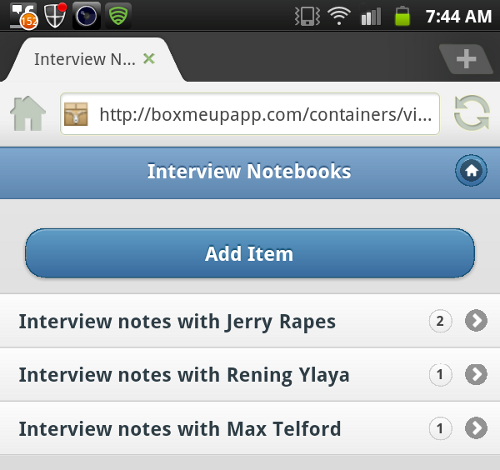 Max is a journalist and blogger based in Cebu. He has written and edited for such publications as The Freeman, The Independent Post, Today, Sun.Star Cebu, Cebu Daily News, Philstar Life, and Rappler.
He is also a mobile app and web developer and co-founded InnoPub Media with his wife Marlen.