Nokia Philippines launched in Cebu yesterday the Nokia X1-01 and Nokia C2-00, two phones capable of working with two subscriber identity modules (SIM) cards at the same time.
Nokia Philippines corporate communications manager Nikka Abes said the two phones will likely be available in Cebu in June or July.
Abes said that while it may have taken Nokia some time to produce dual-SIM phones, the units they are launching come with the company's seal of quality and durability as well as product support.
Abes said consumers want dual SIM phones for the convenience and cost savings. People who frequently travel also prefer dual-SIM phones to better manage roaming charges. In some instances, especially in poorer markets, dual-SIM phones also allow multiple users on the same device.
Personalization
"The Nokia X1-01 and Nokia C2-00 pack more memory, better battery life and far richer SIM change and entertainment features than other dual SIM products currently available in the market," said Nokia Philippines general manager Benoit Nalin in a company statement.
Unlike other dual-SIM phones in the market, the Nokia X1-01 and Nokia C2-00 can remember the settings of five separate SIM cards "each of which can be personalized with a dedicated name as well as preferred calls, SMS or data settings."
"Only Nokia can offer this level of convenience in dual SIM phones," Nalin said.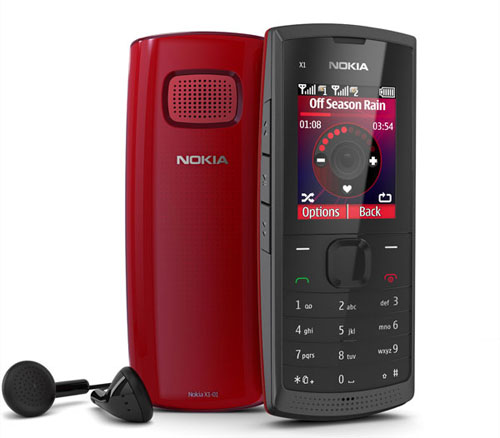 Nokia X1-01
The Nokia X1-01 (with suggested retail price of P1,990) is a music dual-SIM phone. The phone "can give each SIM card its own logo, music signature or ringtone."
"The phone also offers what is simply the best dual SIM music experience in the market. You can store and shuffle thousands of songs with up to 16GB of memory support, create your own favorite playlists, and play your music back over a loudspeaker that is the loudest and clearest ever produced by Nokia," the company said in a press statement.
The phone also comes with dedicated music side keys and a battery that can last up to 36 hours of continued music playback.
As a runner, the X1-01 seem to be a phone to take with you in your long runs. Abes said the phone is very durable.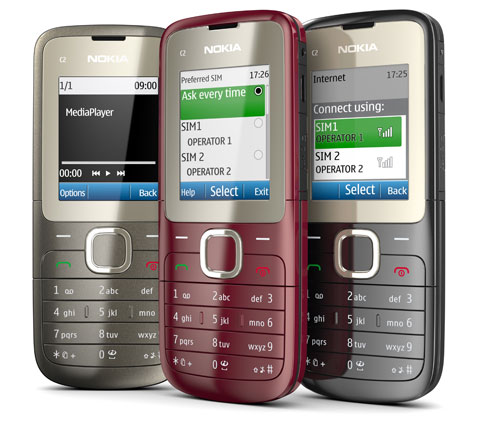 Nokia C2-00
The Nokia C2-00 (with suggested retail price of P2,990) is the first dual SIM phone with Easy Swap, a feature that allows you to replace one SIM card without having to turn the phone off. The phone has a main SIM card compartment and a second SIM door at the side of the phone. You can replace the SIM card at the side of the phone without having to reboot the phone.
"With the Nokia C2-00, you can also browse the Internet, read e-mails and enjoy instant messaging with either SIM card."
"Not only is the Internet browsing experience far superior than that available on competing dual-SIM products, but so too is memory support. At a whopping 32GB, the Nokia C2-00 lets you keep thousands of photos, videos and music files with you all the time," the company said. The Nokia C2-00 comes with a VGA camera.
Max is a journalist and blogger based in Cebu. He has written and edited for such publications as The Freeman, The Independent Post, Today, Sun.Star Cebu, Cebu Daily News, Philstar Life, and Rappler.
He is also a mobile app and web developer and co-founded InnoPub Media with his wife Marlen.