There is a special place in Inferno for iTunes.
A few minutes to my Saturday run this week, I decided on a change in music. I usually listen to NPR podcasts or Bob Dylan, Nina Simone and Amy Winehouse while running but yesterday I wanted to listen to The Lumineers and Madeleine Peyroux.
I listen to songs on the BlackBerry Z10 because its storage is expandable with a memory card (unlike that of the iPhone) and it's easier to manage songs there — just a matter of mounting the phone's memory card as a storage drive and adding or removing the songs.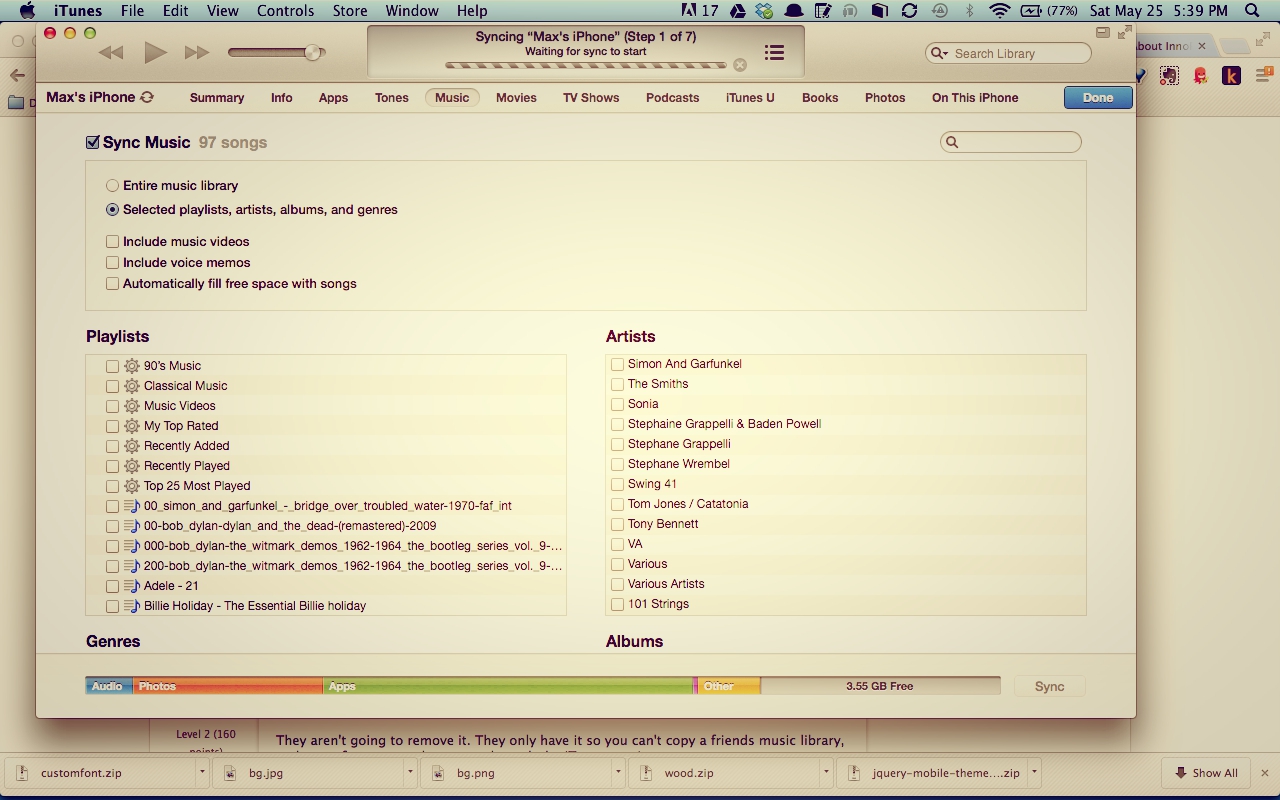 But for running, I prefer using the iPhone because of RunKeeper. The BlackBerry Z10 has an equivalent app — Sports Tracker — but it often hangs and force closes in the middle of your run. Several times, it also stopped tracking the mileage.
I planned to start running at 5 p.m. and attached the iPhone to the MacBook Pro to sync the albums a few minutes before that time.
Manually managing songs on iTunes
Upon detection of the phone, the system went through its cycle: opening iTunes and syncing things and then opening up iPhoto to prompt me to import images on my phone that I haven't backed up yet.
Because I configured iTunes to manually manage songs and playlists, I had to choose the albums for syncing.
The system then went through that maddening linear process of backing up the files, transferring apps, synchronizing things before transferring the songs.
Since the backing up of files took too long (this was at about 5:10 p.m. of my 5 p.m. run), I decided to cancel it thinking, mistakenly, that the files will still synchronize after the backup is canceled. Wrong.
I did a quick search on "how to add music to iphone without iTunes" and did a cursory browsing of the results. Most involved installing apps in Windows but I didn't want to deal with it.
I decided to restart syncing again (20 minutes after I was supposed to start my run) and went out for a short run "for warm up," I told myself. I left the phone to sync and came back after about 10 minutes. It was still on Step 1 of 7, "Waiting for sync to start."
I decided to give it more time and started my run in earnest. I went back 13 minutes later to find that it was on Step 2 of 7, still "Backing up."
I continued running and came back in about 20 minutes to find no notifications on iTunes whatsoever. Thinking the sync had completed, I quickly detached the cable, attached the earphones and went out the door for my "long" run.
I sent a few text messages and was already nearing the gate of the subdivision when I opened the music app.
After more than an hour of trying to sync 4 albums of less than 50 songs and it wasn't there. The only songs available on the phone were part of "The Very Best Of John Lee Hooker." Curse you, iTunes. I love listening to John Lee Hooker but I looked forward to listening to the other artists for this run. I also found that iTunes had reinstalled some of the apps I uninstalled from the phone.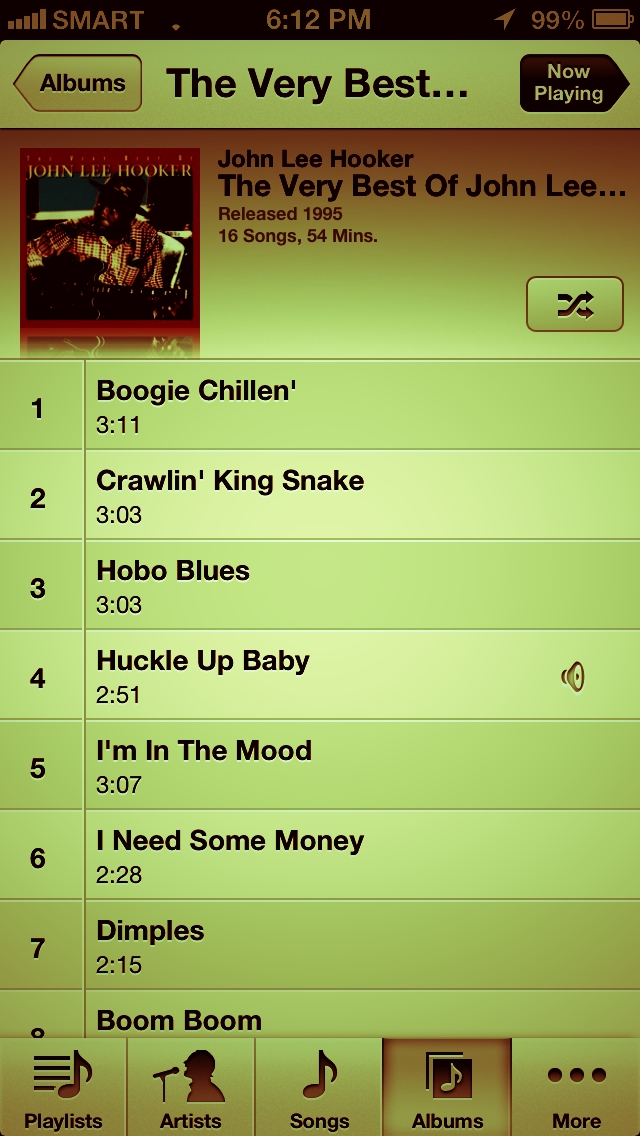 But there's no use crying or cursing over unsynced songs. I went on with my run with John Lee Hooker, Boggie Chillin'.
Well my mama she didn't 'low me, just to stay out all night long, oh Lord
Well my mama didn't 'low me, just to stay out all night long
Midway into my run I was still cursing iTunes. I never use it outside of backing up my phone. To play songs on my Mac, I use Clementine. Android and BlackBerry makes management of songs so much easier: you can just add or remove song files directly to and from the phone memory or memory card.
And as if taunting me a third way into my run, the phone played the song that got me searching for John Lee Hooker in the first place:
It serve you right to suffer
Serve you right to be alone
Serve you right to suffer
Serve you right to be alone
Because you're still livin'
In days done past and gone
Max is a journalist and blogger based in Cebu. He has written and edited for such publications as The Freeman, The Independent Post, Today, Sun.Star Cebu, Cebu Daily News, Philstar Life, and Rappler.
He is also a mobile app and web developer and co-founded InnoPub Media with his wife Marlen.