What better way to start the year than with a clean e-mail slate?
I went through my e-mail accounts on New Year's Day to process it back to Inbox Zero – the state it was in weeks ago, which I wrote about in a blog post here.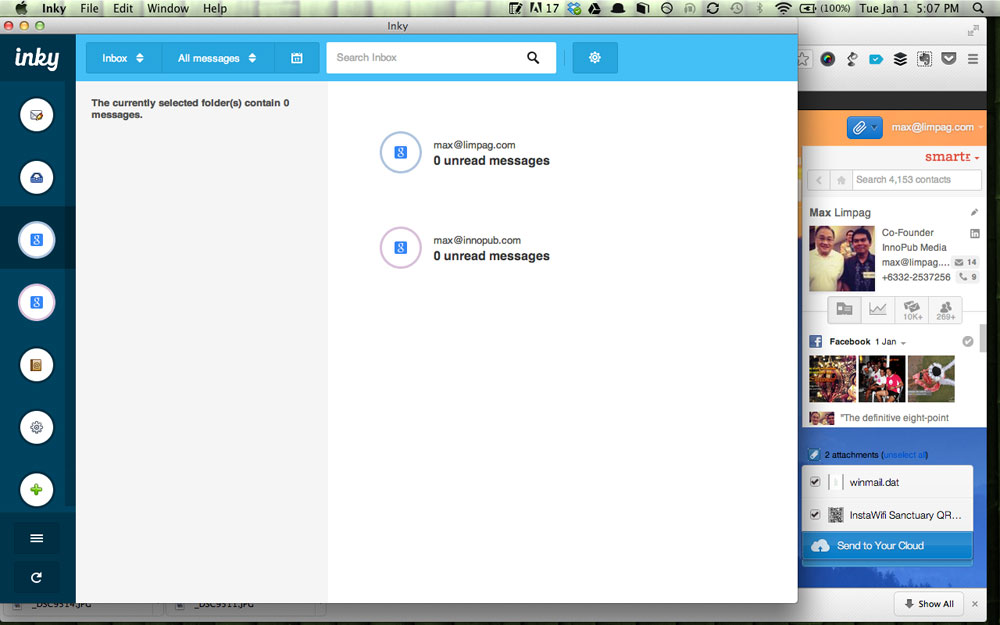 It took me less than a day to process the e-mails that had accumulated in December. It took much less time because I had done the grunt work in September. For weeks after that initial work, I was able to maintain the Inbox Zero state of my main e-mail account with regular reviews.
The emails, however, started accumulating in December as I rushed to meet one deadline after another heading to the holidays and could hardly keep up with processing messages.
It's the start of the year and the blank slate tells the universe I'm ready to take on even more challenges.
If you are drowning in e-mails and want to process your accounts to Inbox Zero, check out my earlier post here: Inbox Zero. The Guardian also published an excellent guide on how to clear your inbox: "The definitive eight-point guide to email inbox nirvana"
"The point is to think of the inbox as somewhere that emails pause, temporarily, en route to somewhere else, rather than as a place where you store them. How frequently you actually clear your inbox isn't so important. The key is to cultivate a very mild degree of stress about every email in your inbox: like a greasy mark on a mirror, or a heap of dirty laundry in a hamper, it doesn't belong there: it needs, eventually, to be dealt with."

Oliver Burkeman: The definitive eight-point guide to email inbox nirvana
Max is a journalist and blogger based in Cebu. He has written and edited for such publications as The Freeman, The Independent Post, Today, Sun.Star Cebu, Cebu Daily News, Philstar Life, and Rappler.
He is also a mobile app and web developer and co-founded InnoPub Media with his wife Marlen.