HAVE you been particularly nice or especially naughty this year and got a smartphone or tablet as Christmas gift? Lucky you; you're in for hours of fun setting up your device tonight.
Here are some tips on setting up your smartphone or tablet.
The first thing you should do after unboxing your device is to keep track of all components and accessories and figure out which goes where. Copy serial numbers and other important device information and set aside such things as the warranty card and the card that comes with your SIM (which contains the PIN unblocking code.)
You should also take time to read the manual. (A confession: I don't. I only consult the manual when I inevitably bump into problems.)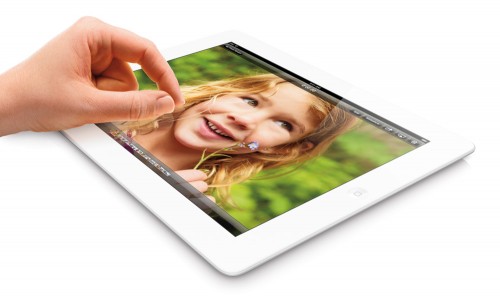 Data access
The next thing you should do is learn how to turn off mobile Internet access. There are enough horror stories to fill five manuals about people having to pay thousands of pesos because they unwittingly left on their mobile Internet connectivity.
In iPhones, it's at Settings > General > Cellular then choose "OFF" in Cellular Data. In Android devices you can find it in Settings then Mobile Network. In many Android devices you can just swipe down the home screen to get access to settings that include turning off mobile Internet access. You could also install widgets that will allow you to turn off such things as mobile Internet, Wi-Fi, Bluetooth and Sound on the home screen.
If you're setting up an iPhone or iPad, you should immediately sign up for an iTunes account so that you can add apps to your device. Connect your email account to your device so that you can start using it for your messages. You should also enable iMessage to take advantage of Apple's messaging system.
If you're setting up an Android device, you need to have a Gmail account to take full advantage of its capabilities. Beyond e-mail, the account handles your contacts database (via Google Contacts) and calendar items.
Security
Another important setting that you should take time to set up is security. You should enable lock screen security so that people can't access your device. In iPhones, you can require a numeric password in Settings > General > Password Lock.
Android users have the option of setting up a numeric password or a pattern lock by going to Settings > Security.
Another important thing you should set up is to enable tracking of your device in case it gets stolen. Users of Apple devices can set up Find My iPhone to track lost iPhones, iPads and even Macs. An acquaintance was able to trace her iPad to a house in Barangay Camputhaw when it was stolen earlier this year. Police, however, were still not able to recover it despite the information.
For Android users, a great security app to use is Lookout Mobile Security. The app protects your Android device from viruses and malware and helps you keep track of it in case it gets lost or stolen. The system also has a feature that will report its last known location when it detects that the unit is about to run out of battery.
Unlike iPhone, Android users have the added capability of replacing several phone components like SMS messaging and even customizing its launcher. Users of Android phones with adequate resources (those with dual core devices) can replace their launcher with Go Launcher EX, which looks good and offers added functionality but requires resources. It is part of a suite of great Android apps by the highly-regard Go development team that includes Go SMS, which you should install to replace your stock messaging app. Those with slower processors can use Zeam, a light weight Android launcher that's really responsive even on entry-level devices.
Great apps
A smartphone is a great productivity tool. It is the Swiss Army knife of modern living. A smartphone isn't just a device for calling, it's a portable office, communications system, GPS device, camera, voice recorder, social networking tool, mobile reporting tool, health monitoring system, among a myriad other things.
If there's a task to be done, there usually is an app for that.
Some of the great apps that I and people I know use include: Any.DO for task management; Flipboard, Pulse, Zite, Prismatic and Google Currents for news reading; Pocket (formerly Read It Later); Smartr Contacts to populate your contacts with social networking data; Evernote for managing notes; Google Chrome to replace your stock browser and share browsing data across different devices; Dropbox and Google Drive for online storage; and Stitcher Radio to listen to podcasts.
Max is a journalist and blogger based in Cebu. He has written and edited for such publications as The Freeman, The Independent Post, Today, Sun.Star Cebu, Cebu Daily News, Philstar Life, and Rappler.
He is also a mobile app and web developer and co-founded InnoPub Media with his wife Marlen.