BlackBerry launched in Cebu yesterday its first BlackBerry 10 device with a physical QWERTY keypad – the BlackBerry Q10.
I was able to play with the device for several minutes during the launch and found it a great phone for those who want a physical keyboard.
Organizers of the event held a game that had attendees answer questions via BlackBerry Messaging (BBM) as a way to try out the Q10 and its physical keyboard.
I was the designated typist of our losing team and found the experience of writing messages on the Q10's keypad really good. There was an initial adjustment, of course.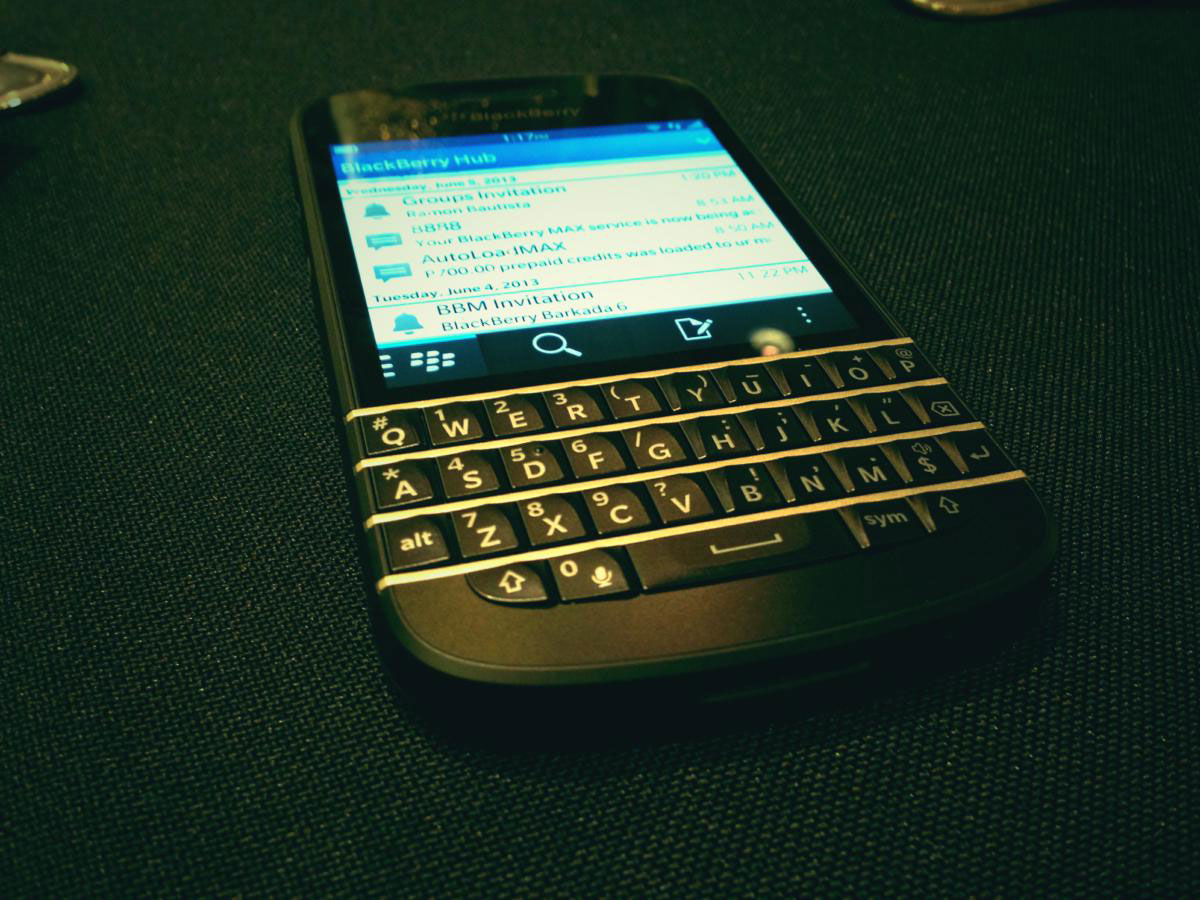 Before trying out the Q10, I had been using the BlackBerry Z10, a pure touchscreen device. The Z10 is a good phone but it doesn't stand out in a mobile world dominated by Android gadgets and iOS devices.
The Q10, however, stands out because it is a really good modern phone with a physical keyboard, a device category that's slowly vanishing as more people start using touchscreen devices.
I think the BlackBerry 10 operating system, which runs on these newer devices, is good although hobbled by the dearth of 3rd party applications. The system, however, can run Android applications converted into a .bar format.
The BlackBerry Hub, the central location for all emails and messages, is a standout feature of BB 10. It goes really well with the BlackBerry Q10.
But at P31,000, the BlackBerry Q10 may be priced too high. If I were someone who prefers a physical keypad, I'd rather wait for the cheaper BlackBerry Q5 that is set to be released in the coming months.
Max is a journalist and blogger based in Cebu. He has written and edited for such publications as The Freeman, The Independent Post, Today, Sun.Star Cebu, Cebu Daily News, Philstar Life, and Rappler.
He is also a mobile app and web developer and co-founded InnoPub Media with his wife Marlen.