WERE you among the hundreds of people stranded in parts of Metro Cebu Saturday night? A strong and sudden downpour caused waist-deep flooding in several areas of the metro.
Flooding has now become all too common not just because of the sorry state of our drainage system and our explosive growth but also because of the weather. Climate change is upon us and its bringing disasters along with it.
One thing that empowers communities in dealing with disasters like widespread urban flooding is technology.
Before technologies like mobile phones came in, disaster preparation was a "failure," said Dr. Cedric Daep, the head of the Albay Public Safety and Emergency Management Office (Apsemo)
Even if you have a good early warning system, you can't evacuate people without communications, Daep said in an interview last July 5 when he was in Cebu to work on the customization of Tudlo, a disaster-preparedness and response mobile phone app.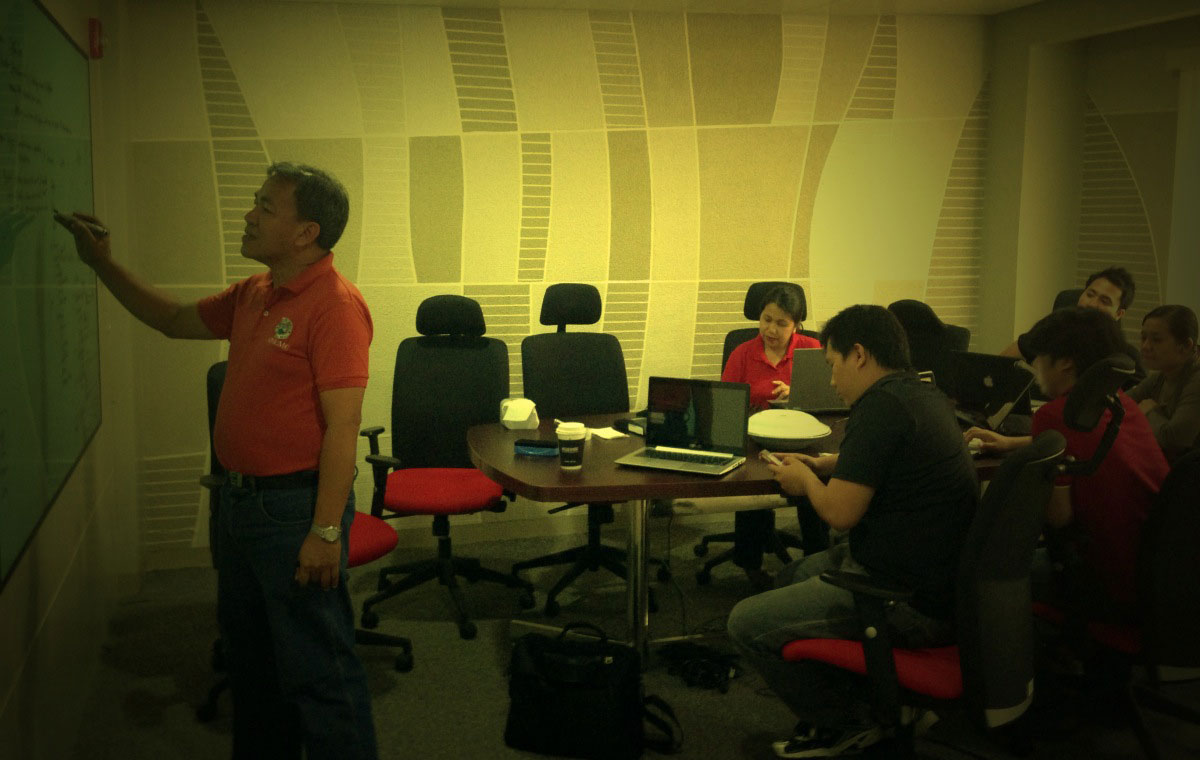 Albay is known for its effective and successful disaster preparedness and response program. Zero casualties, Dr. Daep proudly pointed out. And technology plays a central role in this, he said.
Infoboard alert system
The province uses the SMS-based Infoboard service by Smart Communications, Inc. Dr. Daep credits the service for their "zero-casualty" disaster response "because of the spread of information."
When they suspend classes, the information is quickly spread throughout the province via text messages. And any information sent by the Infoboard system is deemed official, based on a Provincial Board ordinance.
Daep said the system allows them to quickly warn people against potential hazards and disasters and advice them on what to do to be safe.
Best Disaster Response App winner
Apsemo's disaster response is about to get yet another technological boost through Tudlo, an app developed by a Cebu-based team led by Vince Loremia that won as Best Disaster Response App during the #SmartActs Cebu: A Hackathon for Social Good last September 2012.
Albay is the Cebu team's first LGU partner for the application.
The name Tudlo comes from the Visayan word for "teach," "point" and "guide" and it does all that in responding to disasters. It serves as a "disaster dictionary," a mobile guide that teaches people how to respond to different hazards, said Dr. Daep. During a disaster, Loremia said in his pitch for the app, Tudlo can point people to where they could evacuate safely and then guide them during rescue and reconstruction.
Dr. Daep was in Cebu earlier this month to lead the Tudlo team in customizing the content for the app. He translated the guide into Bicolano and added tips that are both based on scientific studies as well as indigenous knowledge.
Among the tips there is how to check wind direction to ascertain whether a typhoon will hit your place. Dr. Daep also shared how one needs to close windows and doors that are facing the wind of a coming typhoon but make sure doors and windows in the opposite side are open to allow air to come in to counteract the vacuum effect and make sure your roof isn't blown away. This information will be in Tudlo along with a lot of other tips.
Key role in reporting, needs assessment
Dr. Daep is deeply enthusiastic for Tudlo and he sees it deployed in a month or two, taking advantage of Albay's existing disaster-response network. With the app, people will be able to report hazard situations and get immediate feedback on government action and response.
He sees the app playing a key role in the future in damage and needs assessment. Dr. Daep said the app will enable control centers to get a consolidated assessment report coming from the different communities within 24 hours. The current procedure involves sending consolidated teams of agri, social welfare, engineering and health personnel to the field, which takes time and a lot of resources. With Tudo, reports from the communities will come in "like results during an election."
He said communities using tools like Tudlo won't need rescue. Even before a disaster strikes, the system has already triggered a mass alert to bring people to safer areas.
Max is a journalist and blogger based in Cebu. He has written and edited for such publications as The Freeman, The Independent Post, Today, Sun.Star Cebu, Cebu Daily News, Philstar Life, and Rappler.
He is also a mobile app and web developer and co-founded InnoPub Media with his wife Marlen.