ENDURANCE sports mold character, Aboitiz Equity Ventures chief reputation officer Sebastian "Basti" Lacson told runners gathered in the Sun.Star Cebu central newsroom last Friday.
"I think endurance sports are formers of character. You go on even if your body tells you to stop. You wake up at 4 in the morning even if your body tells you to sleep," said Lacson.
Endurance is something Lacson has plenty of. While finishing his master's degree in Spain, he finished the Barcelona marathon in 1995 in three hours and 56 minutes. He finished "a couple" of half-marathons after it.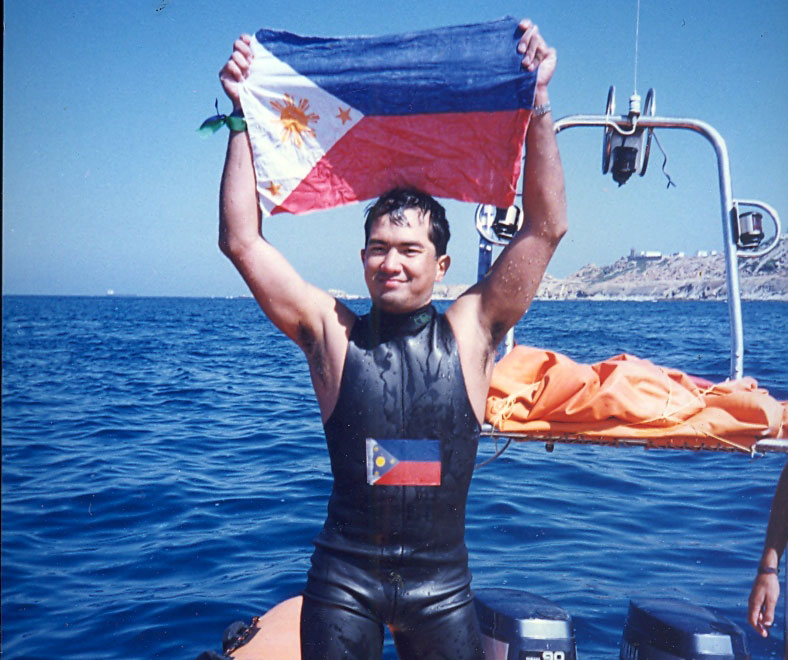 He insists that he not be called a triathlete because he was "only able to finish a couple of triathlons."
But on Oct. 6, 1996, he crossed the Strait of Gibraltar with two companions, Spaniards Gonzalo Ceballos and Pedro Vernis, by swimming for five hours and 19 minutes from the town of Tarifa in Cadiz, Spain to Punta Marroqui, Morocco.
"It was a great experience. I was scared of the water and I conquered my physical and mental handicap," he said.
Lacson, a former team captain of the Ateneo Blue Eagles who played with Vince Hizon and Eric Reyes, said he has always been into sports.
"Sports was very good to me. Before I played basketball, my grades were very bad…My grades were really terrible, in fact, I flunked a couple of subjects and I almost got kicked out."
"(Then) I made it to the varsity and, lo and behold, I went from almost getting kicked out and failing subjects to being in the dean's list. We got P5,000 then for being in the dean's list as scholarship and my dad said I could keep it."
Sports and academics are not necessarily mutually exclusive, Lacson said.
"In fact, in my case, it was complementary. When I got into sports siguro my body started getting the discipline" that led to better academic performance.
Lacson said that not only was the cross-continent swim a great experience, it even helped him land a job. He said he applied for a post in a Spanish company in Manila and the officer interviewing him could not believe he swam across the Gibraltar Straits that he called up a friend in Spain to confirm the story. They talked about the swim and after a while, the official said, "Wala na lang yung interview. If you can swim the Strait of Gibraltar I'm sure you can do your job."
Lacson said the traits of endurance athletes—being self-starters, willingness to make sacrifices today for gratification in the future, commitment to an objective, lending importance to preparation—are virtues employers are always looking for among workers.
Training and races, he said in an e-mail interview yesterday, offer time for contemplation that most people don't get enough of anymore these days.
Most of all, companies are in search of people who can do difficult undertakings. And endurance athletes have the right stuff to carry out difficult tasks," he said.
Where's Basti? The question spread among runners in the short run to the IT Park after Lacson's talk. We were at the designated water stop at a bakery in front of the old SSS building, drinking water while waiting for those at the back to catch up.
"He was here ahead of you," said one, "he said 'I don't wanna stop."
I was pacing two reporters in their first run and by the time we reached the Asiatown IT Park, Lacson was already at home, in bed.
"Sorry I ran all the wee wee wee all the way home, I'm not a stopper, I have to keep on going to the end," he said in a text message to one of the Aboitiz officials who joined the run.
Max is a journalist and blogger based in Cebu. He has written and edited for such publications as The Freeman, The Independent Post, Today, Sun.Star Cebu, Cebu Daily News, Philstar Life, and Rappler.
He is also a mobile app and web developer and co-founded InnoPub Media with his wife Marlen.