"Ayaw sultii si Fionah ha? Ayaw tagai si Jasmin," I used to tell sources when working on a story I was sure would be an exclusive when I covered Cebu City Hall for The Freeman with Zeny Jainar.
This was in 1996, about the time The Freeman first connected to the Web.
Fionah Bojos, now a lawyer, and Jasmin Ginete, now a communications executive, handled the beat for the then Sun.Star Daily.
We covered the beat in pairs, one would join the pack going office to office so as not to miss anything in the press gaggle, and the other would work on an enterprise story. A scoop. We were lucky to be able to work on a story for several days then.
If either Fionah or Jasmin wasn't in the press con, Zeny would urgently whisper to me, "Dong, wala lagi si Fionah. Unsa kahay gi follow up ato?" We'd then ask around in an attempt to uncover the story. I don't know if we were able to stave off a scoop that way. I suspect we did not.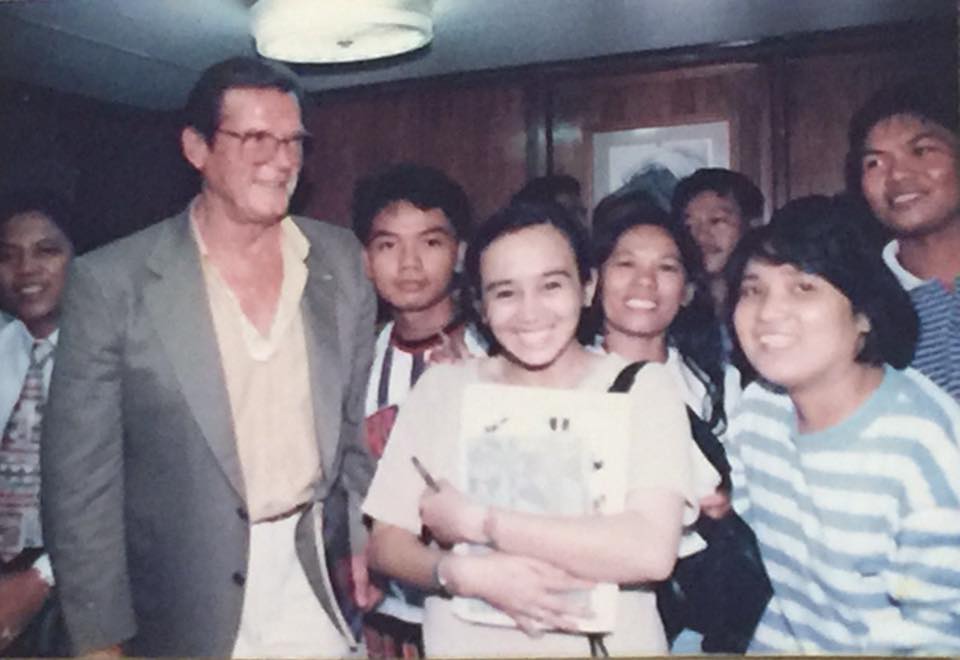 If any of their Pocketbell beepers sounded, Zeny and I would exchange meaningful looks. It was a look that said in a quick glance, "unsa kahay gi pafollowup ani nila sa ilang desk."
There was no chat then.
Giatay, scooped
"Giatay, giatay, giatay," I would croak half-awake the day Fiona's or Jasmin's scoop came out – alerted to it by the top 3 Sun.Star Daily headlines sent very early in the fucking morning to my Infopage beeper.
I had my share of scoops but a favorite was of an audit finding that City Hall did not want released. I recall peering into Mayor Alvin Garcia's office and seeing him in a meeting with his top officials, including two sources of mine. The mayor saw me and gave a half-smile of acknowledgement.
I approached one of my sources later that day to ask what they discussed. When I learned about it, I asked for a copy of the report and the source chuckled while handing me the pages to xerox. "Niingon ra ba to siya. Naa na sab ni si Limpag ay. Siguradoa di na niya makuha ha?" My scoop was on The Freeman's front page the next day.
I met my source the next day and the source told me, "Sukoa sa mayor. Nangutana ganiha diin man ni niya nakuha? Ako gisultian ambot lang mayor, diin kaha na siya og kopya."
I got nostalgic about this aspect of beat reporting when I read Breaking News by former The Guardian editor Alan Rusbridger. It's a good read. Early in the book, he recounts how they got the scoop and "stuffed the opposition."
Early in my time as a trainee reporter Jock told us about the ritual for covering Scottish hangings. This involved befriending the murderer's soon-to-be widow by promising to write a sympathetic account, possibly hinting at a campaign to demand an 11th-hour reprieve. Once he'd extracted the quotes and purloined the family photographs the reporter would, on exit, shout at the distraught soon-to-be widow that her husband was an evil bastard who deserved to rot in hell.

"Why did you do that?" "So that the next reporter to turn up wouldn't get through the door."

That was what real reporting was about. Get the story, stuff the opposition.

Breaking News by Alan Rusbridger
Max is a journalist and blogger based in Cebu. He has written and edited for such publications as The Freeman, The Independent Post, Today, Sun.Star Cebu, Cebu Daily News, Philstar Life, and Rappler.
He is also a mobile app and web developer and co-founded InnoPub Media with his wife Marlen.