Here's a quiz for you. Look at the photo below (don't read the caption yet). Which is more expensive? Is it 1.) the street lamp on this road in Mandaue City in Cebu or 2.) the motorcycle and the bag that contains a laptop, digital camera, and various other gadgets of my trade?
Here's a hint: the lamp is part of the batch bought by the Department of Public Works and Highways (DPWH) for the Association of Southeast Asian Nations (Asean) summit in Cebu.
That hint was a giveaway, wasn't it? That single lamppost, if you believe government officials, costs P224,600. The motorcycle costs, at a discounted cash purchase, P51,000. The laptop, again at a discounted purchase, costs P43,000.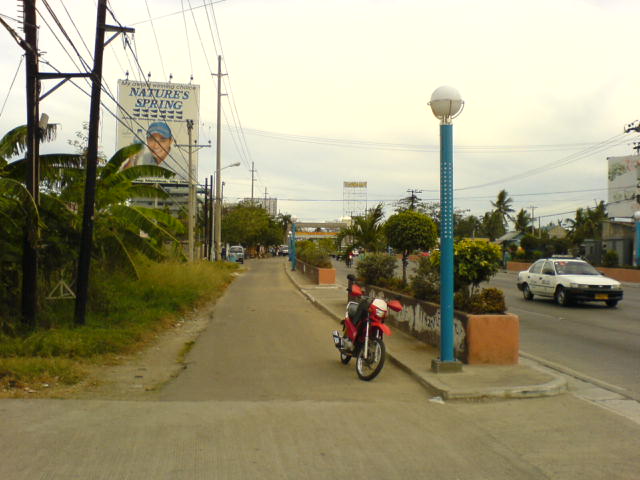 Even if you include the digital camera, micro tape recorder, USB stick, and various laptop accessories in the bag, it still wouldn't add up to half of the purchase price of that single lamppost.
That single lamppost costs more than a second-hand car. And that lamppost is not even the most expensive model. Anti-graft investigators at the Ombudsman-Visayas found models, installed in Mandaue City, costing more than P300,000 each.
Multiply this cost by the hundreds of units DPWH bought and the amount is staggering. It would have been enough to turn some of the posts into Wi-Fi access points and then roll out a municipal Wi-Fi system for Metro Cebu. That would have been a massive boost for Cebu tourism and commerce.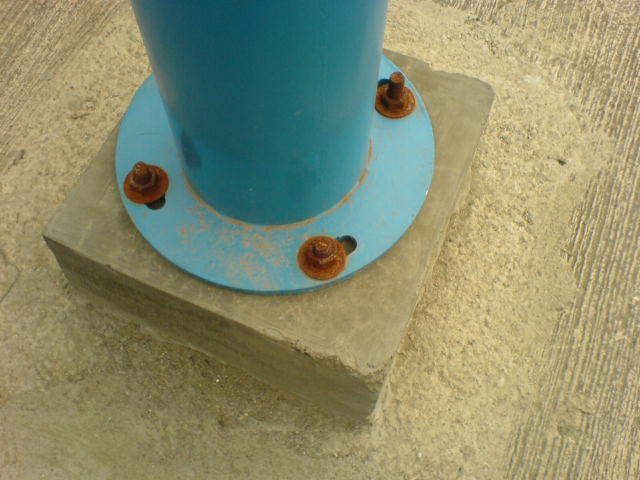 Sun.Star Cebu, the newspaper I work for, has uncovered import papers that place the import value of the lamps at less than P4,000 each. According to the report, the papers show that the actual value of the P350,090 lamp is, get this, P3,626. The P325,916 lamp's actual value is P2,009. The single-arm lamp that costs P314,698 is listed as actually costing P1,764 each.
Even if the posts actually cost its contract price, how can you, in conscience, spend as much for street lighting. But that's giving public officials too much. Public officials generally understand only the first three letters of the word "conscience".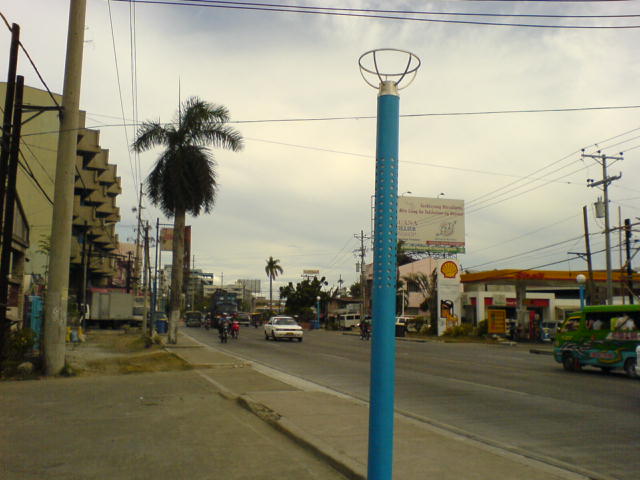 What is even more mind-boggling is the fact that the posts are not being used, at least during the times I pass the road at night. Those posts stick out like dirty fingers lining up the road telling people to "f..ck off, what are we in power for?"
The Freeman newspaper, in today's issue, includes a table on what you can buy for P350,000, the cost of a single unit of one of the lamps installed in Mandaue. For the amount, you can buy 291 sacks of rice or 8 motorcycles or 36,458 cans of sardines.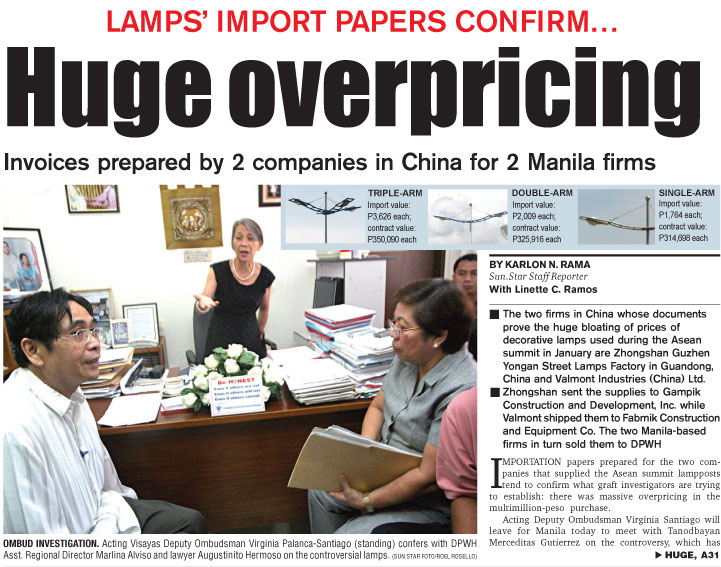 The deal is unraveling. It's a good thing we have Visayas Deputy Ombudsman Virginia Palanca-Santiago looking into it. Her integrity is, by all accounts, beyond question. She didn't get her office's top post because she refused to have a politician sponsor her nomination.
Look closely at her desk. Figuring prominently on it is that ubiquitous (and largely ignored) "Be Honest" message. It makes you wonder how crooked government officials feel when they read the notice. Ah, but that's giving government officials too much. It's not as if they aren't thick-faced.
Max is a journalist and blogger based in Cebu. He has written and edited for such publications as The Freeman, The Independent Post, Today, Sun.Star Cebu, Cebu Daily News, Philstar Life, and Rappler.
He is also a mobile app and web developer and co-founded InnoPub Media with his wife Marlen.