Sun.Star Cebu yesterday received its copy of Pope John Paul II, a compilation of newspaper front pages on the death of the first truly global pontiff. The book prints front pages of newspaper around the world selected by the Poynter Institute.
Here's the book cover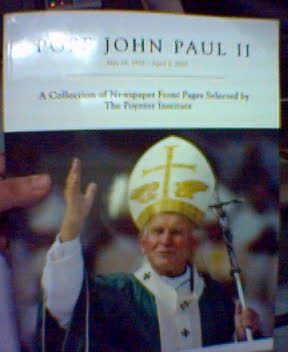 and here's the page where Sun.Star Cebu's front page is printed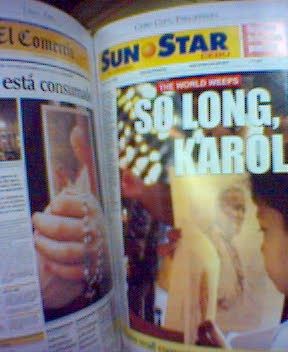 Max is a journalist and blogger based in Cebu. He has written and edited for such publications as The Freeman, The Independent Post, Today, Sun.Star Cebu, Cebu Daily News, Philstar Life, and Rappler.
He is also a mobile app and web developer and co-founded InnoPub Media with his wife Marlen.