ON Christmas Eve, I cobbled together a network-attached storage (NAS) at home to enable everyone in our house to have a shared directory for school, work and personal files. This shared directory is also accessible from outside the house – like a rudimentary personal "cloud" for our family.
It wasn't complicated — you can go to my blog for the article on the process — because the setup was a matter of connecting an old portable USB drive to a cheap CD-R King wireless router and setting things up using a visual interface.
The magic sauce in the setup is the Tomato firmware that runs on the router. Tomato is a Linux-based router firmware that allows you to manage your device on such things as filtering and setting quality of service rules for certain types of connections so that people browsing websites don't experience crawling connection when someone downloads using a torrent.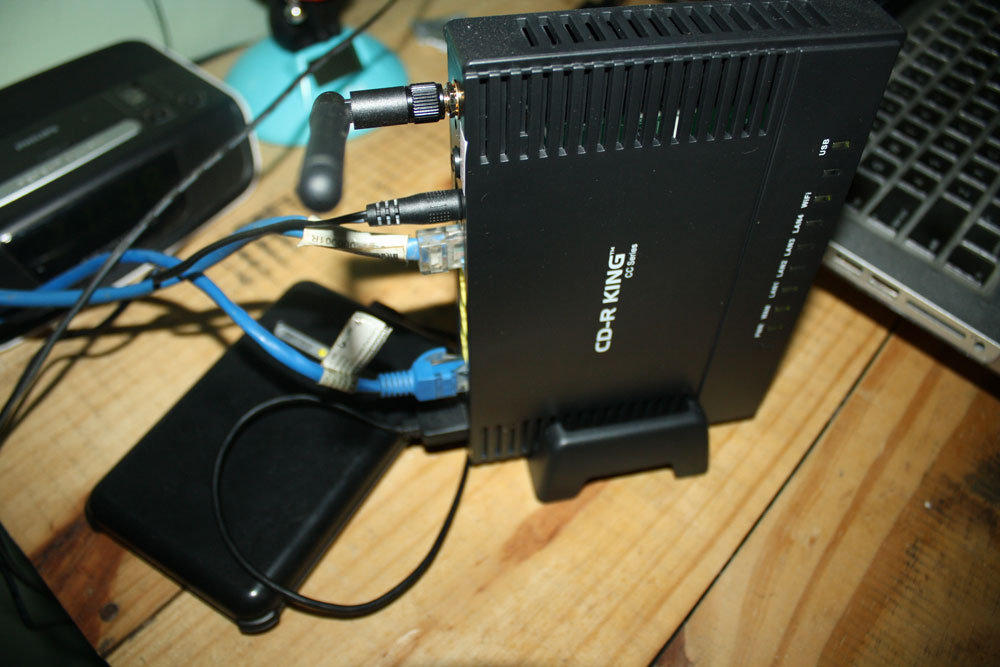 The Tomato firmware that comes with the CD-R King router that I use, a CW-5356U model, simplifies the setting up of a NAS by allowing you to plug a portable drive into the router's USB port. You can set the system to auto-mount any drive that you plug into it and make it shareable in your network. You can also designate a password for your shared drive so that not everyone who connects to your Wi-Fi can access it.
The system also assists you in setting up an FTP (file transfer protocol) server that will allow you to access that drive outside of your network. You can, with the setup, access your home files from the office or even on the go.
Promise of open source
What's even more fun is that you can view movies stored on your portable drive over your iPhone or iPad.
The router also has a facility that will allow you to connect a printer to its USB port to turn it into a network printer. It also allows you to set up complex rules that can, for example, bar your children from accessing Facebook during class days but allow you to continue using the social network.
For just P1,280, the wireless router trumps the features of branded and more expensive models.
I think the CD-R King router illustrates the promise of open source software.
Tomato firmware is open source, meaning it is released under a license that encourages sharing the software and collaborating to make it better. Any wireless router manufacturer can use the Tomato firmware for its product. By using Tomato, the manufacturer no longer has to spend to develop and maintain its own firmware. Instead, it can just concentrate on the manufacturing side of the business.
By using Tomato, CD-R King is able to manufacture a router that's really top-class for such a low price.
But if there's an open source project that's really making such a huge impact, it's Android. There are phones in the market today that are powerful and advanced and yet cost less than P10,000. Cherry Mobile's Flare, for example, costs just P3,999 but comes with formidable specs: Android ICS, 1.2 Ghz dual-core processor, five-megapixel camera and dual-SIM capability. It was such a hot item during the holidays that stocks were wiped out.
Max is a journalist and blogger based in Cebu. He has written and edited for such publications as The Freeman, The Independent Post, Today, Sun.Star Cebu, Cebu Daily News, Philstar Life, and Rappler.
He is also a mobile app and web developer and co-founded InnoPub Media with his wife Marlen.