The headline screamed "install me now!" It was for yet another mobile messaging application and this time, one that promised, according to TechCrunch, "A Richer, Faster Messaging App That Quickly Grabs Doodles, Videos & Images."
The article about MessageMe got me at: "It's light, It's fast and it isn't just limited to texting or photos."
I promptly opened the website and was invited to "experience the free messenger that everyone's talking about."
The app was quick to install and set up. After activating my account, it immediately scoured through my social networks to look for contacts already in the system. Of my 797 phone contacts, MessageMe was able to find only one who already signed up. One out of 797, imagine that. And that person signed up, I suspect, because he wrote about the service for a tech website. After a few days of checking whether other friends would sign up and seeing none, I uninstalled the app.
Mobile Internet messaging is currently among the most fragmented sectors in technology. There are probably as many messaging apps as there are groups of friends in your contacts database. It is the Balkanization of our social networks.
Multi-network IM apps
Among the first mobile Internet messaging applications I tried was Fring on the SonyEricsson P1i close to five years ago. The app offered multi-network instant messaging and voice over Internet Protocol (VOIP) capabilities to Symbian and Windows Mobile devices. I used it extensively to chat on the go with GoogleTalk and Yahoo contacts.
When I moved to Android and later, iOS, I used various multi-network apps until I eventually settled into imo.im.
Apps like Fring and imo.im unify the Internet messaging experience. The new crop of mobile messaging apps break it apart.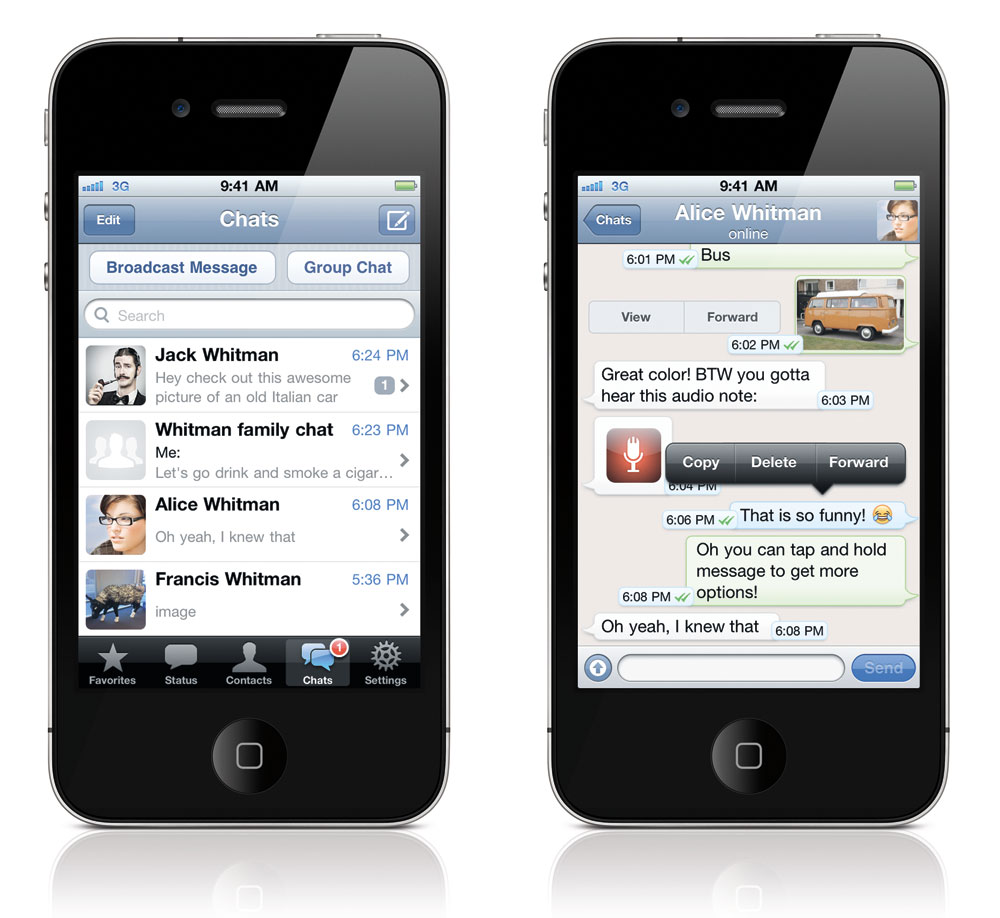 Among my contacts, Viber is the most popular. It is a cross-platform messaging and calling service that had 175 million users as of February. It is the app I use to get in touch with old friends.
Then there's WhatsApp, which, according to the Financial Times in 2011, "has done to SMS on mobile phones what Skype did to international calling on landlines." I managed to chat with six people in the app but I basically used it in the past year to get in touch with one business contact, who has since stopped using it. WhatsApp indicates when a person last used the app so you'll know whether you're better off sending an email or text message.
Group messaging
Kik, on the other hand, offers a more responsive messaging experience, especially on lower-powered devices. I use it to send messages to my kids and two other people I collaborate with.
Another messaging app that generated quite a buzz is Line, which was reported to have 100 million users in January. Apart from calling and messaging, it allowed people to use virtual stickers. Even the photo-sharing social network Path got into the messaging act in its latest version.
There's also ChatON by Samsung but I used it only for a couple of days when all I could find in the system was a newsroom colleague within earshot. Why chat when you can just talk?
The messaging experience in iMessage, on the other hand, is really good and seamless but it's limited only to iOS devices. One hopes for a similar feature in Android or better yet, a cross-platform equivalent.
For group messaging, I tried GroupMe and managed to coordinate a couple of projects using it. Eventually, my contacts stopped using it and the app is unused and in danger of being uninstalled.
Facebook messaging
Earlier this year, however, I decided to just stop asking people to use whatever mobile app I fancied. SMS is so cheap and reliable there's no urgent impetus to move to messaging applications.
I decided, instead, to take advantage of existing networks imo.im for IM chats and Facebook Messenger. Most people are on Facebook, anyway. With the fragmentation of the messaging space, Facebook might just become the default mobile communication app. It's agreement with carriers all over the world for free or discounted airtime to use the app will help the social network cement that dominance.
Max is a journalist and blogger based in Cebu. He has written and edited for such publications as The Freeman, The Independent Post, Today, Sun.Star Cebu, Cebu Daily News, Philstar Life, and Rappler.
He is also a mobile app and web developer and co-founded InnoPub Media with his wife Marlen.