THE first thing that strikes you when you turn on the LG G2 is how beautiful the display is. It is sharp and vibrant and comes on such a big screen. It's almost realistic you'd find yourself gingerly pressing the glass.
And as you start using what is currently LG's flagship device, the next thing that will strike you is how responsive it is. Opening apps, switching between applications and moving between screens feel fluid and seamless.
And as the day wears on, you'd find the phone's large battery capacity kicking in, allowing you to use the device for an entire day without having to recharge.
I tried the LG G2 for several weeks and found the phone, which comes with Android Jelly Bean, a joy to use.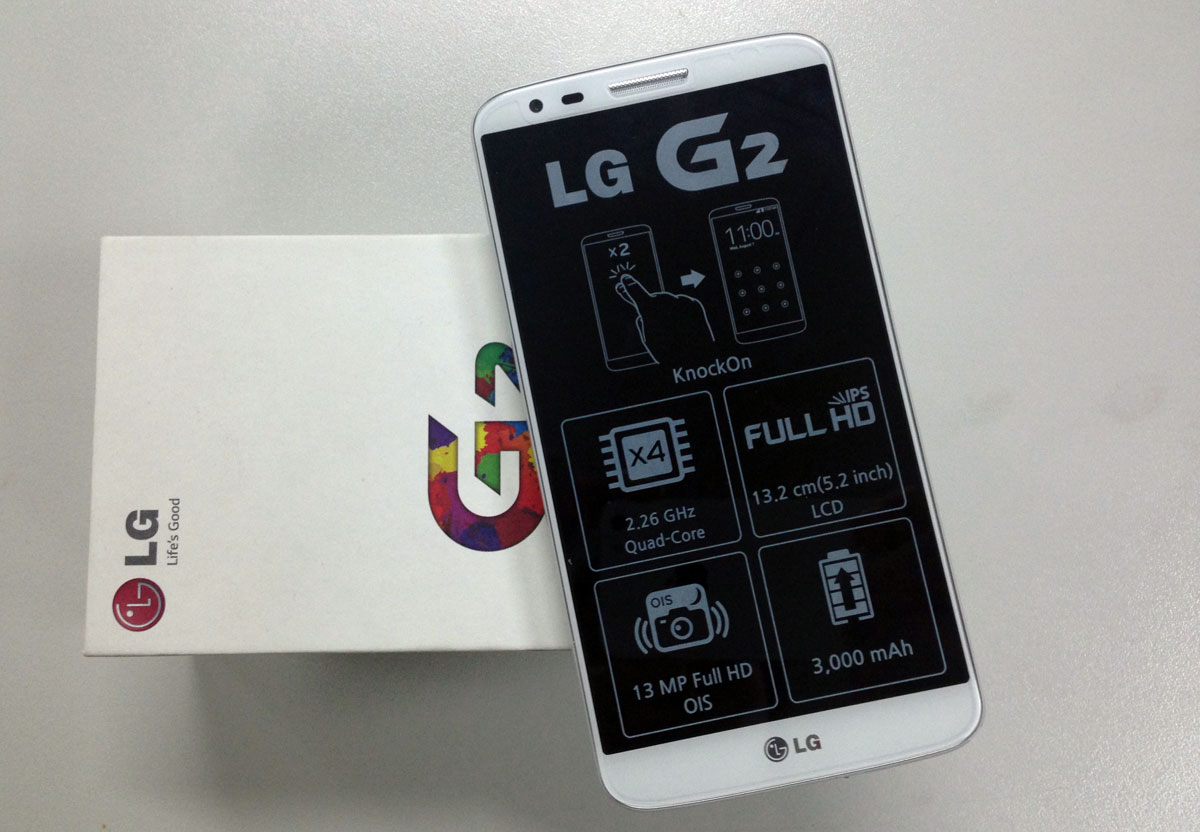 As a heavy phone user, I use my phone as my main computer. It's the first device I check in the morning and the last one I open at night. Throughout the day, I use it for various work and personal tasks. The phone is my main email and reading device. And as a journalist, the phone is a personal newsroom where work and play coexist.
Excellent phone display
Coming from an iPhone 5, the G2's screen really stands out. It's just about right for reading on the phone – big enough to make the reading enjoyable and small enough to still be handy.
The LG G2 comes with a 5.2″ Full HD IPS display with a 423 pixels-per-inch resolution. The company said the Full HD screen will give you an "authentic view of whatever you're looking at."
The G2 is a great reading device that comes with an auto-brightness capability that works. Whether catching up with news on Flipboard or Zite, going through long reads saved in Pocket or reading ebooks on the Kindle app, reading is a great experience on the G2.
The G2's HD display also makes viewing movies on the phone a great experience. I store movies at home with a network attached storage and stream these using an Android app – a setup I took full advantage of with the G2. I watched episodes of Agatha Christie's Poirot (at 1 hour and 30 minutes each), Miss Fisher's Murder Mysteries (55 minutes each) and The Blacklist (45 minutes) in bed and find the phone still on when I wake up. On the iPhone, I'd find the battery drained.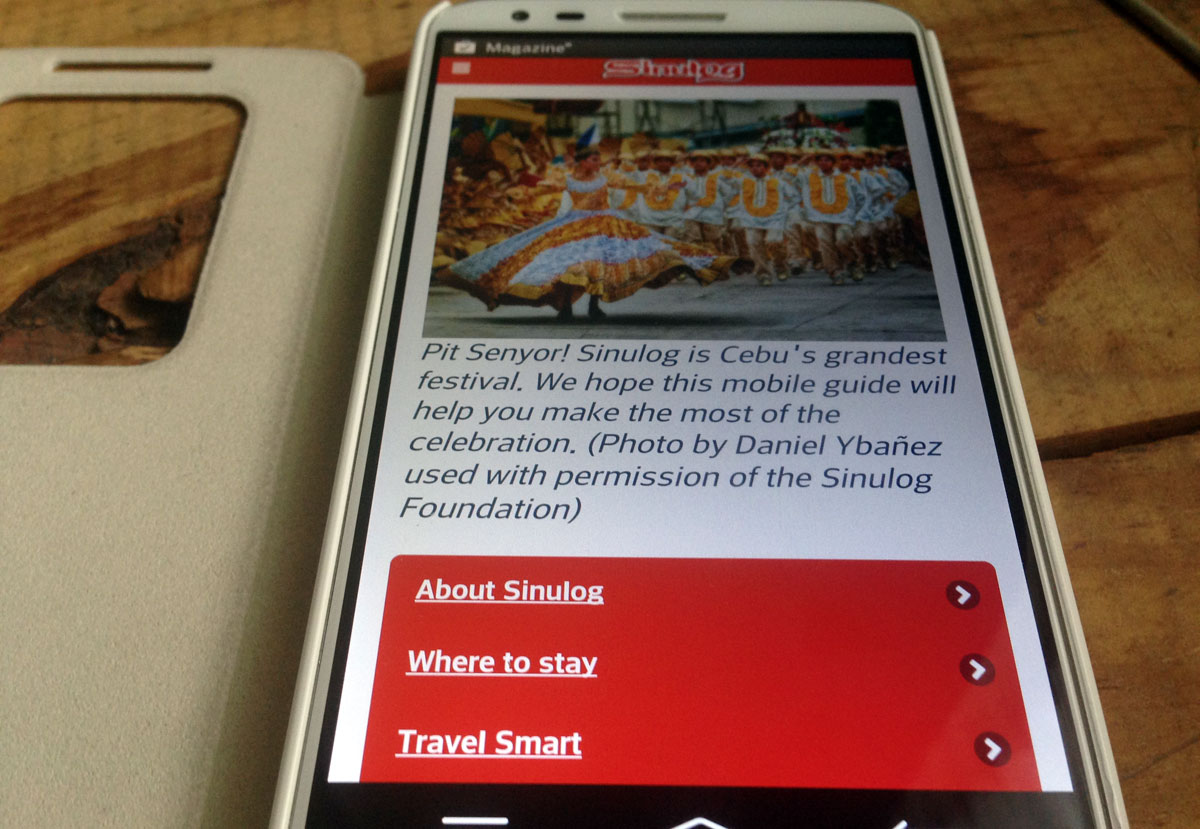 Battery capacity
Battery capacity is one standout feature of the LG G2. It comes with a 3,000 mAh battery unmatched by phones in its class. With the G2, I could leave home without a charger, confident the phone will last me the day. This is particularly useful for my job – as a journalist I need to be constantly connected to keep up with news and updates and to do work.
The battery is the bane of modern phones but with the G2, it is its best feature. Even with my son playing graphics-intensive games on the phone, the G2 still had enough power for me to do work.
And power is one thing the G2 has plenty of – it comes with a Qualcomm Snapdragon 800 Processor with 2.26Ghz quadcore CPUs. For people of a certain generation reading about processor specifications of desktops that used to be launched annually, it boggles the mind to find these numbers on today's mobile devices.
The processor serves the G2 well, allowing you to indulge in the vice of modern living – digital multi-tasking – without the device freezing or slowing to a stuttering display.
13-megapixel camera
The G2 also comes with a good camera: a 13-megapixel device that comes with an optical image stabilizer technology to steady the image, even with our shaky hands while doing selfies. It also comes with multi points auto focus to help you get clearer shots.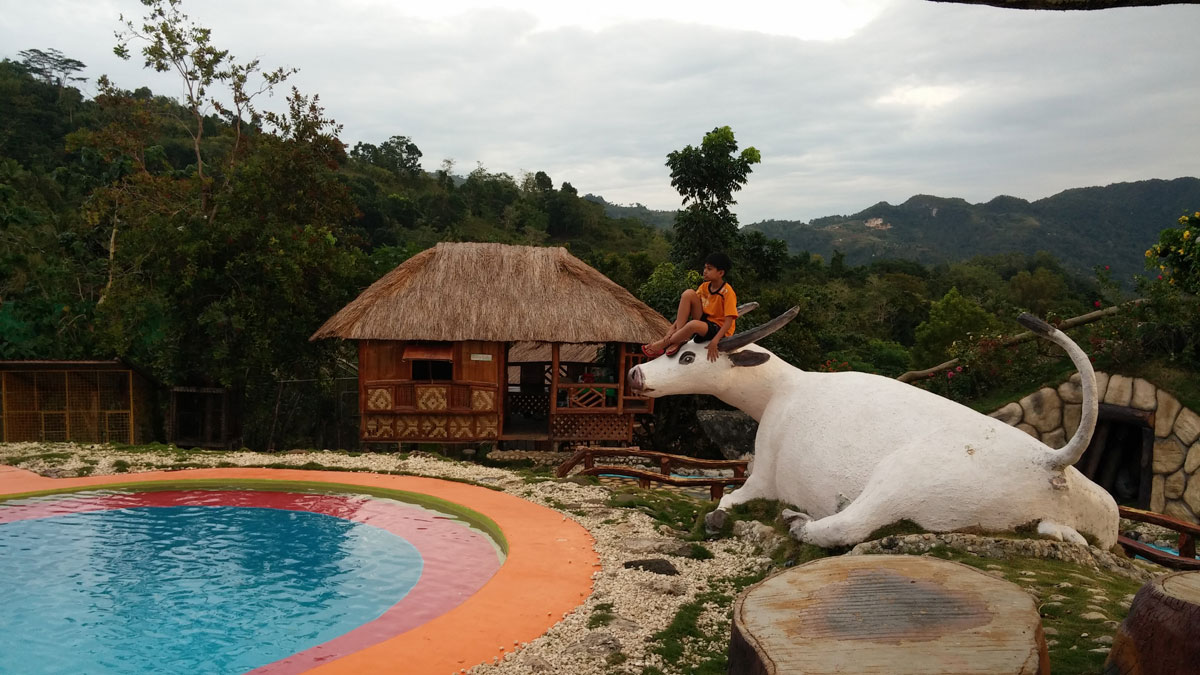 The G2's controls are different from other phones – the buttons are placed at the back of the device, right where your index finger is when holding the device during a phone call. It needs a little getting used to, and for me it took a couple of days.
The phone also has a different way to wake up. You just need to double tap on the screen to make it active again.
It also comes with audio zoom that will allow you to focus on an audio source by zooming in on it while recording the video. LG said the feature "uses three stereo mikes, which amplify sound from the specified angle and deemphasize the surrounding noise, so you can zoom in on the sounds you want to hear, and tune out those you don't."
Quick Window case
The LG G2 also has a unique phone case with a "quick window" capability. It offers you a peek, via a small cutout display on the front cover, on such things as the time, missed calls and messages. The Quick Window case comes free with the G2 package as part of the company's promotion.
The device comes with a plethora of features: high-speed connectivity with LTE, NFC-capability, plug and pop that presents icons related to listening as soon as you plug in a headphone, guest mode to allow other people to use the device, among other technical specs.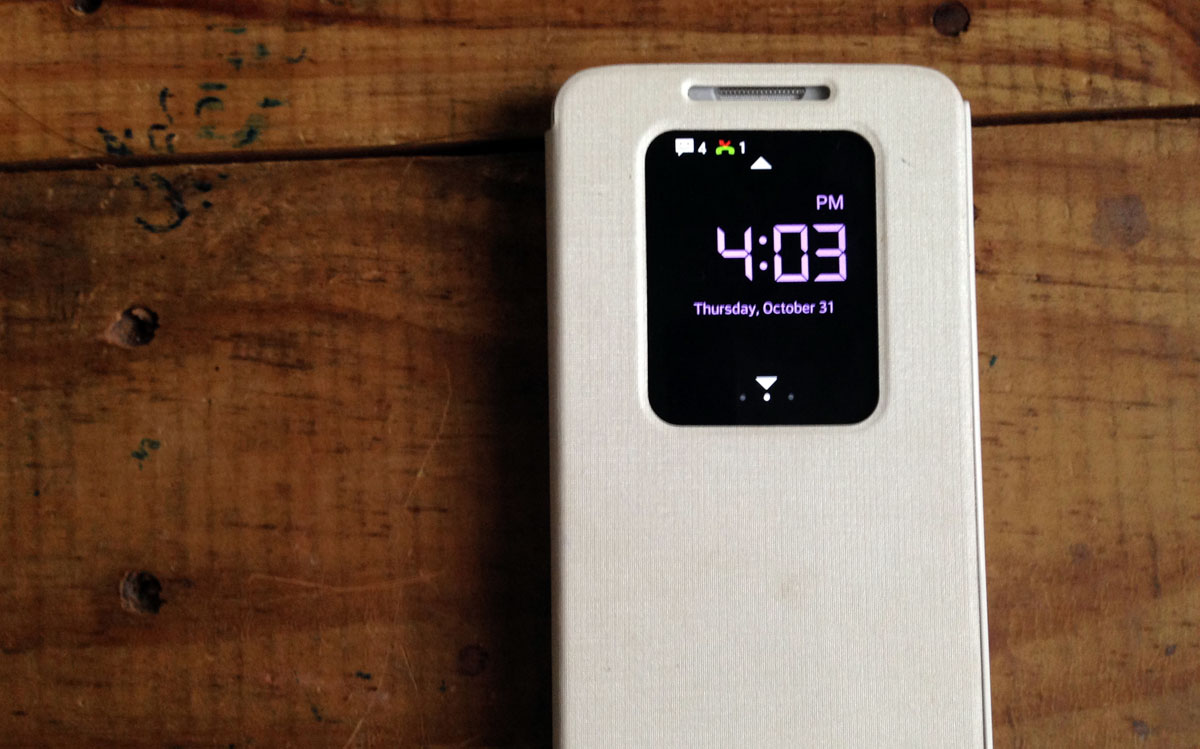 What I don't like about the device is its lack of a memory card slot to expand storage. But this is easily dealt with by cloud storage services and apps. I wasn't sold on its default launcher and Android customization but, in fairness and to be honest, I never gave it a chance. The first thing I'd do on any Android device is to replace its home launcher. My current choice is Nova Launcher, which worked well with the device.
But all in all, the G2 is a top-class Android phone. It's suggested retail price is P29,990, which is not bad compared with other devices in its range.
The G2 is a top-class Android phone. Its suggested retail price is P29,990, which is not bad compared with other devices in its range.
If you're considering a high-end Android device for your Christmas phone upgrade this year, the LG G2 should be among the first devices you should consider.
Max is a journalist and blogger based in Cebu. He has written and edited for such publications as The Freeman, The Independent Post, Today, Sun.Star Cebu, Cebu Daily News, Philstar Life, and Rappler.
He is also a mobile app and web developer and co-founded InnoPub Media with his wife Marlen.