Dimitris got locked inside our AirBnB unit when he visited the Philippines in March 2019. He called up his son back in Lamia, Greece, who then messaged us for help. It was his son who booked the stay, that's why he did not have direct contact with us.
You could just imagine the hassle – Dimitris was tired from a long plane ride only to get locked in the unit, hungry, and unable to go out. Let me treat you to lunch, I told him.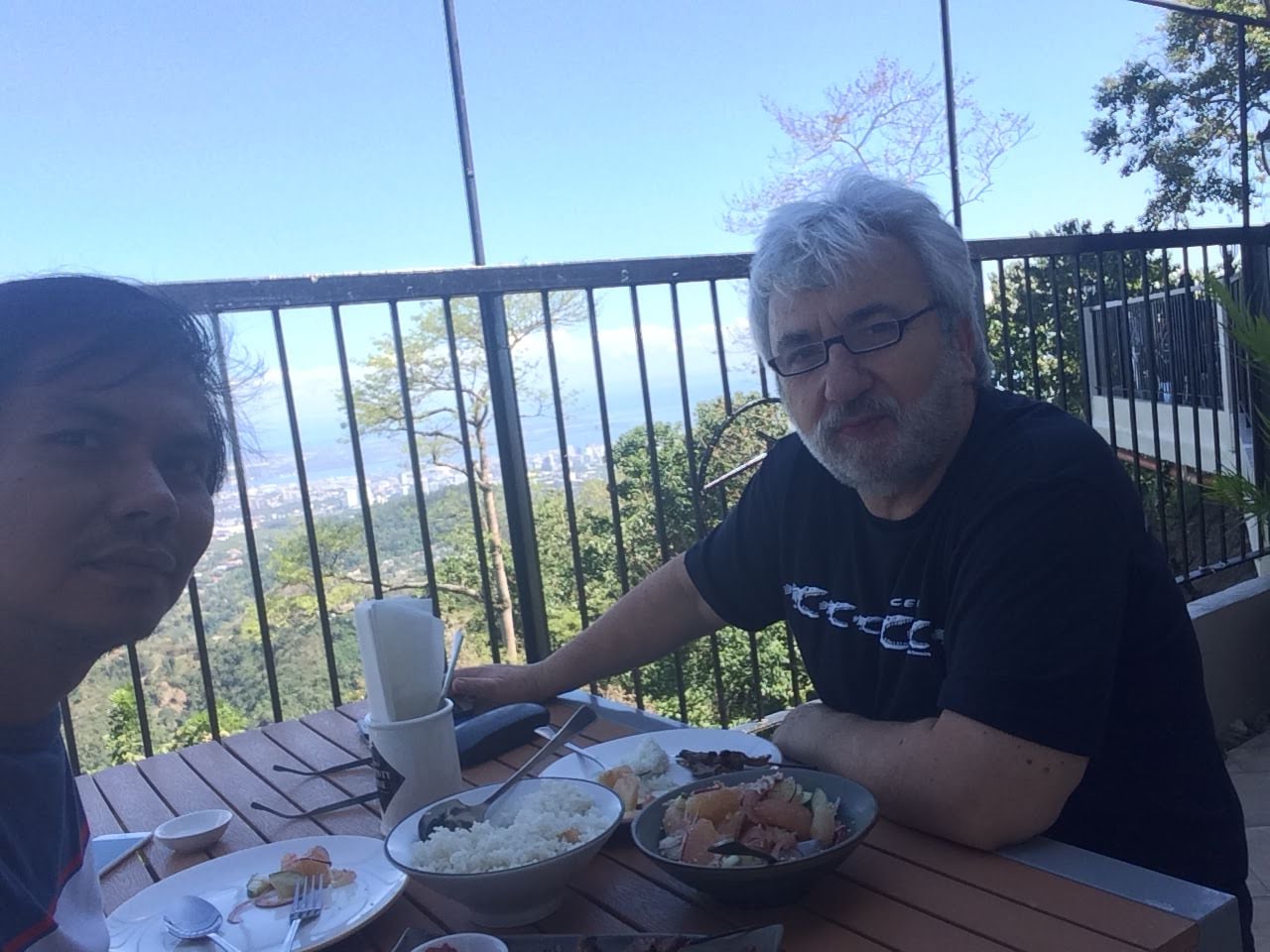 Everything's okay now, he told his son over the phone, I'm with the owner. He then posted a selfie of the two of us as we walked to the parking lot.
Marlen and I asked him where he wanted to go on his Cebu trip. Do you want to go to the beach? He looked at us with a face that said, "come on, we have beautiful beaches in Greece!"
Dimitris said that wherever he went in the world, he wanted to experience places the way locals did. He does not like the touristy stuff, he said. He would later happily tell us he had been riding jeepneys all over Cebu City.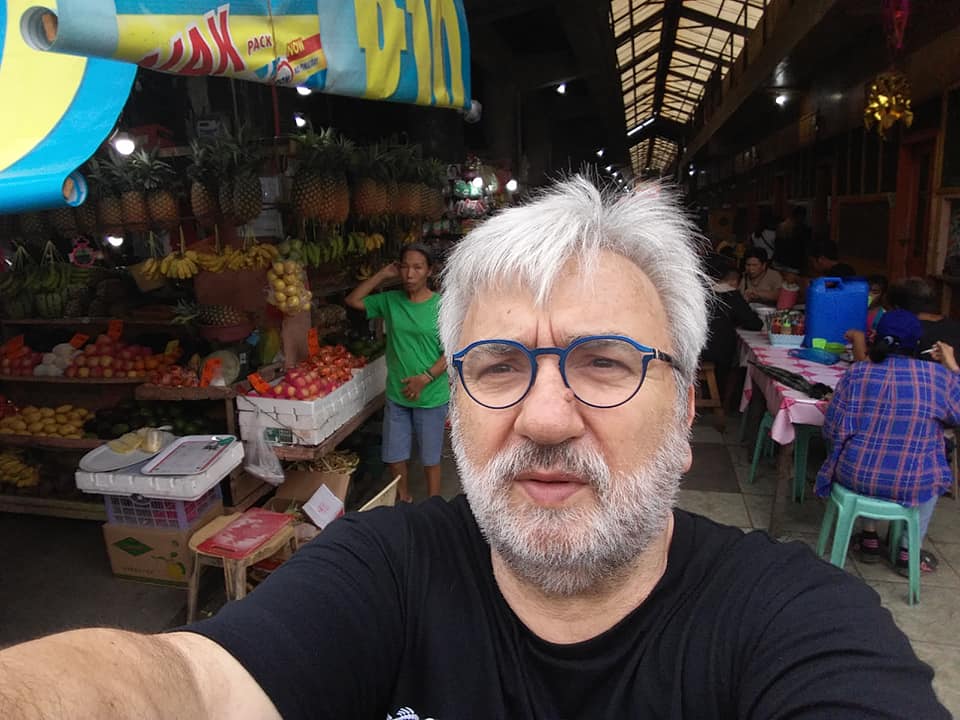 I'm the modern-day Pausanias, he told me. I had to ask him to spell the name of that ancient Greek traveler and chronicler. He has been everywhere in the world. After Cebu City, Dumaguete City, and Bayawan on that trip last March 2019, he would go to Vietnam.
He shared his experiences over coffee, telling us he once worked as a butler for an overnight train to Venice. He once drove a cab, he told us. But he was now retired and traveling the world.
He was horrified when Marlen told him that among the places we wanted to go was Santorini – warning us it was a tourist trap. He mentioned all the other places we should go to instead and offered to drive us around Greece.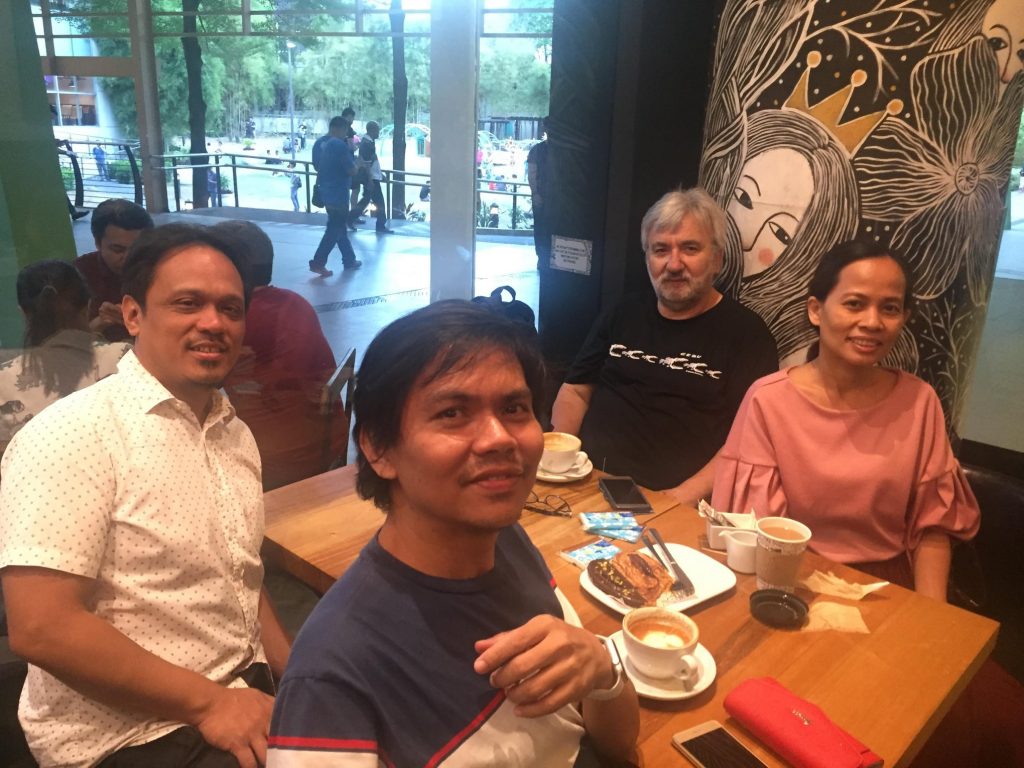 He also offered to meet us up in Milan to show us around. It was one of his favorite places.
But Dimitris loved the Philippines. He wanted to stay here. In fact, after that trip in March 2019, he arranged to immediately fly back in November 2019. He was excited for the trip and arranged to stay with us but a week before he was to fly, he messaged me to say he got "seriously ill" and couldn't make it.
We kept in touch. He told me he was now better. He left a message on our photos of our recent trip to Dumaguete City. I had always thought that we'd see each other again either here in Cebu or in Greece. But that was not to be. Dimitris passed on 11 hours ago, a few days after his birthday.
Goodbye, Δημητρης Χαλατσης.
Max is a journalist and blogger based in Cebu. He has written and edited for such publications as The Freeman, The Independent Post, Today, Sun.Star Cebu, Cebu Daily News, Philstar Life, and Rappler.
He is also a mobile app and web developer and co-founded InnoPub Media with his wife Marlen.