In five years, Dalareich Polot promised a panel of judges that included an ambassador and some of the Philippines' top businesswomen, "I will be producing world-class chocolates Bohol will be proud of." She did it in a year.
Polot was defending her tableya business plan during the first Young Women Entrepreneur Bootcamp (YWEB) in September 2013 when she articulated what she described as her long-standing dream. The YWEB was held in Manila by the Samahan ng mga Pilipina para sa Reporma at Kaunlaran (Spark!) and the United States Embassy.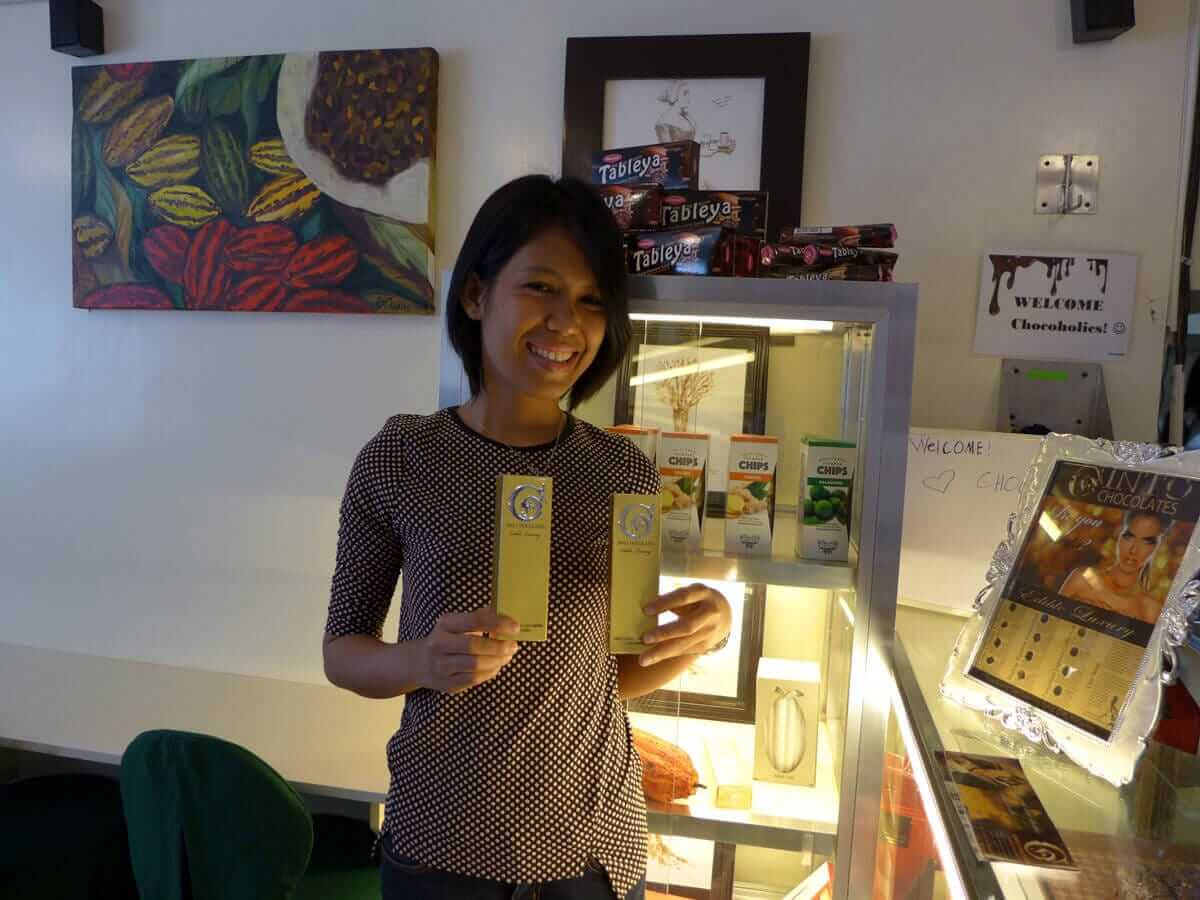 Ambassador Delia Albert, who was one of the judges, then asked whether she could deliver on an order for 1,000 boxes of tableya or native chocolates the very next day. It would be a difficult challenge — their tableya factory was in Bohol and there were a lot of things to consider from production to delivery — but she knew she was being tested and swiped these thoughts away and confidently told the ambassador, "Yes!" before thanking her for the "order."
Unique name
Even if she lost the contest, Polot thought to herself, at least she could get an order for 1,000 boxes of tableya, the family business that helped support their family of five children. Polot won and brought home $5,000, which they used to help pay for the family's first car, a van they now also use to deliver orders.
The Polot family produces Dalareich Tableya, which is well known in Bohol. The brand banks on quality tableya and her unique name — Google results of a search for Dalareich are all related to her.
That name was given her by former Panglao mayor Dr. Doloreich Dumaluan when he was campaigning for councilor in Tagbilaran City in 1987. Dalareich's first cries as a newborn greeted Dumaluan when he knocked on the family's small home while campaigning. Thinking it auspicious, he asked her grandmother to name the child "Dalareich" after him. Her parents were hesitant at first, the name sounded like "dollar rich" and they were very poor.
Lucky baby
Dumaluan won that election as first councilor. He then asked the Polots to bring her to his victory party, saying she was good luck. Polot's mother, however, did not go, saying it wasn't in their place to be among politicians and rich people. Doloreich and Dalareich are scheduled to meet this month — the first time after she had grown up into a successful businesswoman.
Life was a struggle for Polot's family, the father drove a tricycle, the mother worked as a street cleaner. Polot said it was her mother, whom she described as entrepreneurial, who decided to produce tableya to augment the family income. She helped in the business — from working with the roasted cacao beans that caused blisters on her fingers to hawking tableya from one sari-sari store to another.
She eventually finished computer engineering, with the help of the tableya income, and built an outsourcing business running and creating websites for clients. But, she said in an interview, she kept coming back to making chocolates. She redesigned their old packaging, which was ice candy wrapper with the logo stamped on paper, into a beautiful box that overseas Boholanos were comfortable in bringing to their host countries as pasalubong. The ice candy wrapper packaging is still being distributed in public markets. The boxes are sold in malls and supermarkets.
Their tableya businesses started to get bigger and they were able to close supply deals with big clients. Polot, however, never stopped thinking about producing her own chocolates from local cacao. She watched YouTube videos to learn how and each time she attempted to make chocolates, she failed. In January 2014, a YWEB contemporary tagged her on Facebook to alert her of a chocolates-making course in Belgium.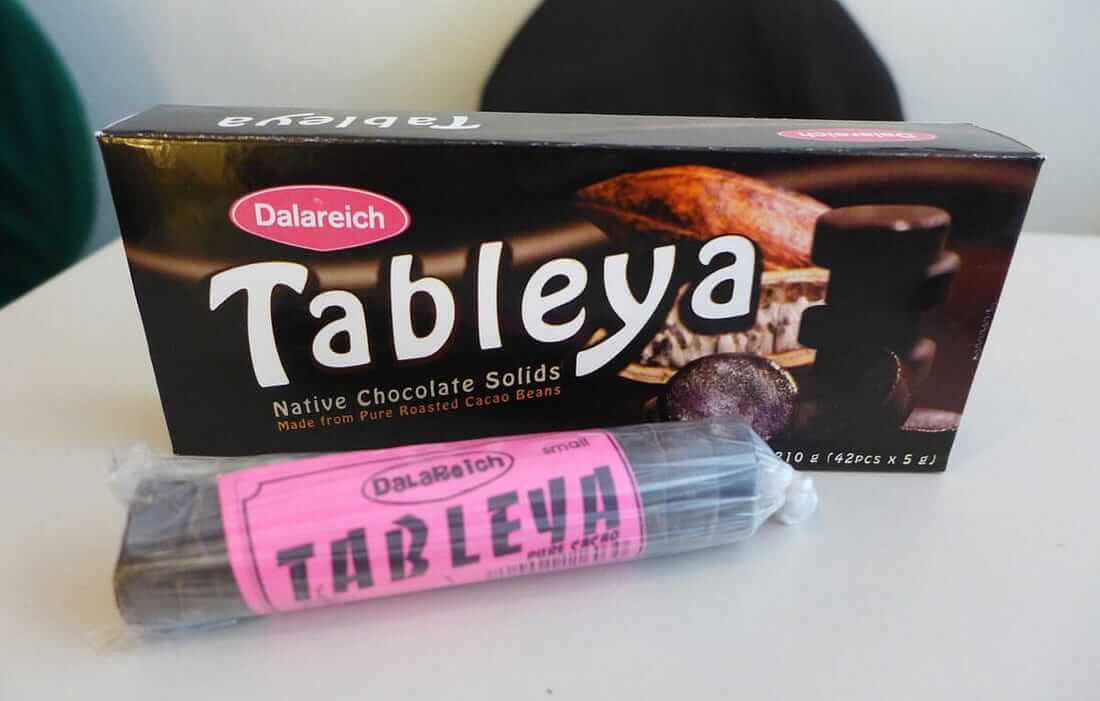 Gumption
Polot said that when she read about it, she immediately knew it was what she was waiting for. But there were two problems: she could neither afford the tuition nor the trip to Belgium and the course required students to be graduates of food technology.
"I claimed it for myself," Polot said and started telling her father she was going to Belgium. Before she flew to Manila for YWEB in 2013, Polot had told her father she was returning with a car. At that time, the family was planning to buy a multi-cab for the business and because they wanted her father to stop driving a tricycle after being diagnosed with high blood pressure and diabetes. Several months after she won YWEB, the gutsy Polot was already telling herself and her family she was going to Belgium to study chocolates production.
Polot did get into the month-long course, the requirement for a food technology degree was waived in her case because of her involvement in the family's tableya business and her motivation letter that spelled out her dreams to produce globally-competitive chocolates from Bohol. She also won a full scholarship and didn't have to pay for anything, not even the fare and lodgings. It was too good to be true her father thought it was a scam.
'Chocolate princess'
In June 2014, Polot introduced herself as the chocolate princess, a moniker given by a newspaper, from "the island of the Chocolate Hills" in her class in Ghent University. They made chocolates every day. It was fascinating, she told Sun.Star Cebu, how cacao seeds from all over the world going through the same process and using the same equipment can produce widely different flavors. Ours are among the best, she said.
When she came back to Bohol from Belgium, she immediately put the lessons into practice. But, she quickly found out, there were more challenges: she learned how to make chocolates in the cold weather of Belgium. In warm weather, fat bloom can happen, which manifests as a white substance.
"Gi molds man na imong chocolates. (Your chocolates have molds)," people told her. She had to take pains to explain what happened and to point out that the chocolate candies that Filipinos are fond of do not have this because it uses cocoa powder. Through constant improvements and experimentation, Polot was able to produce quality chocolates.
Luxury chocolates
Last December, a little over a year after her five years pledge, she started her line of luxury Filipino chocolates made from native cacao. Ginto Chocolates, however, are currently only available in Bohol. These are pralines or filled chocolates, a frequently-used term that flummoxed her during class lectures that she eventually had to sheepishly ask her professor what this meant. Ginto fillings hint of its Filipino origin: calamansi, coconut and other native delicacies. The complex combination of tastes has foreigners, especially Europeans, raving about the flavors. She also has the Pilak and Tanso lines.
The products can be bought in luxury resorts in Bohol and in her shop, Chocoreich cafe in downtown Tagbilaran City. She wants to open a chocolate stand akin to a jewelry outlet, where people can just mix and match products to bring home. She's also thinking of going to Cebu. Her key challenge, however, is fulfilling deliveries as chocolates tend to melt.
She is slowly making a bigger name for herself and the brand. "She has the qualities to be a good entrepreneur," said DTI Bohol senior trade and industry development specialist Jerome Gabin.
Gabin first met Polot through her tech company, which built BoholProducts.com to showcase and sell local products. He described Polot as having big business potential because she is hardworking and sees trends in the chocolates industry. She is also willing to take studied risks that pay out in the end, Gabin said.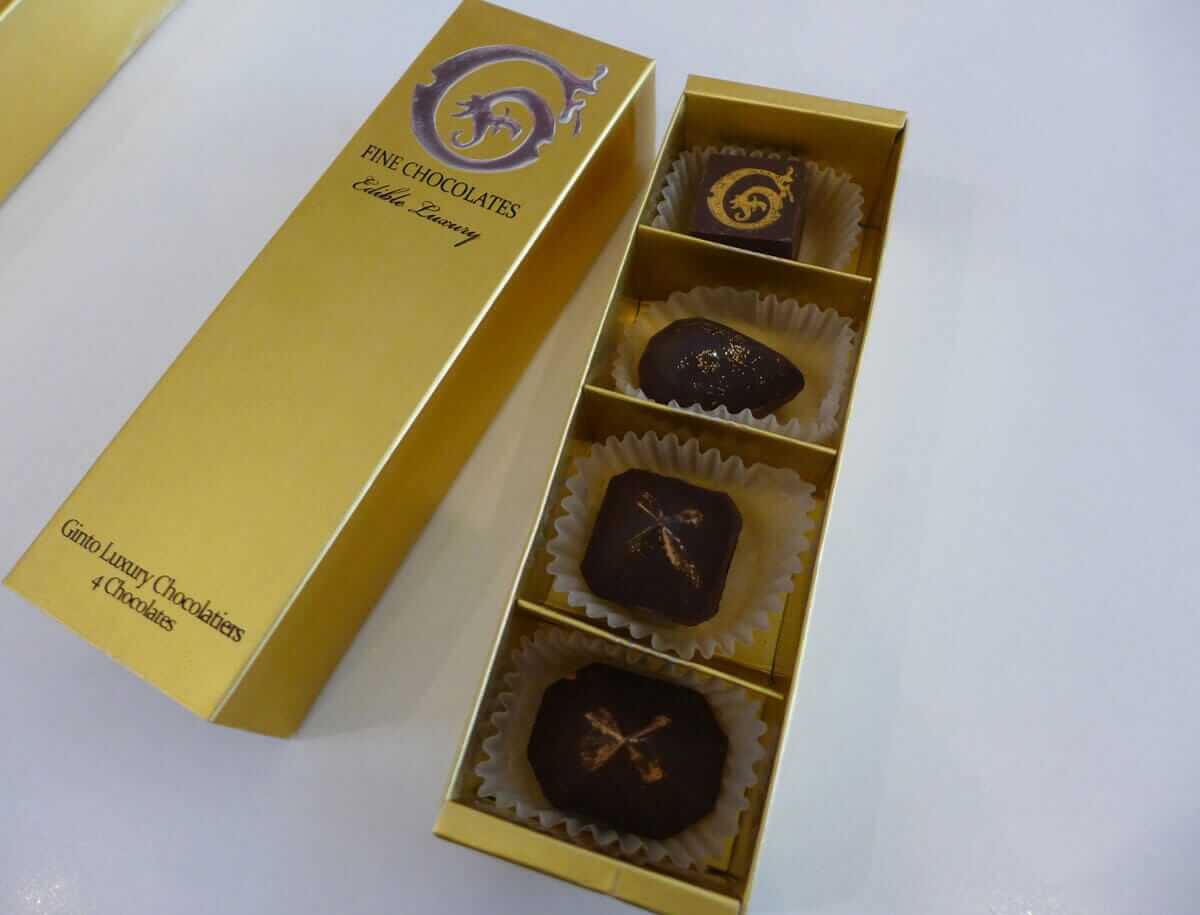 Looming shortage
DTI helps small companies like that of the Polots with seminars and consultations. With the Polot, DTI is helping them meet food industry regulatory requirements for exports, Gabin said.
Apart from producing chocolates, Polot is actively advocating farmers to plant cacao because of the looming shortage. "We will run out of cacao to make chocolates by 2020," she said, quoting reports in the World Cocoa Conference 2014, which she attended as part of her Ghent University scholarship.
An investor who is a long-time client of Polot's outsourcing business, meanwhile, has hired an executive assistant for her so she could concentrate on production.
Polot is also being considered for another program that will have her study small businesses in the United States later this year. The program isn't something you apply to, she proudly pointed out, you are chosen and shortlisted.
Nothing is final yet, Polot said, "but I'm already claiming it for myself."
(Note: an edited version of this story was published in Sun.Star Cebu.)
Max is a journalist and blogger based in Cebu. He has written and edited for such publications as The Freeman, The Independent Post, Today, Sun.Star Cebu, Cebu Daily News, Philstar Life, and Rappler.
He is also a mobile app and web developer and co-founded InnoPub Media with his wife Marlen.