The excitement was palpable in last Thursday night's meetup among Cebu startups at the office of the Cebu Educational Development Foundation for Information Technology (Cedf-it). So was the sense of optimism.
Members of the TechTalks.ph community, which is hosted in an account with meetup.com, gathered to meet other members with the arrival in Cebu of organizer Tina (she requested that we identify her only by her first name).
Last Thursday's event was the eighth meetup of the group. Previous meetups covered such topics as Google applications, business of software startups and challenges of building one, and how to set up a company.
The group previously had as speaker Eric Su, the founder of photo-sharing service PicLyf. Su said during his guesting that unlike Silicon Valley or other areas where startups have succeeded, the Philippines is a "harsh environment" for startups.
Still, local startups are undeterred. Those present last Thursday–web developers, hardcore programmers, site managers, service founders–were excitedly talking about projects they were doing or planning during the meet and in the after-event meal and drinks.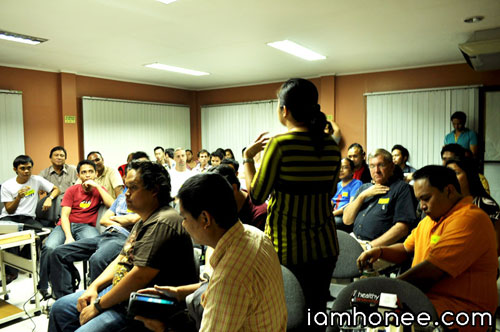 Members of local startups meet in the Cebu Educational Development Foundation for Information Technology (CEDF-IT) office at the Asiatown IT Park in Cebu City. (Photo by Honeylyn Balingcasag)