I just completed a
30-day challenge to run at least 5 kilometers
a day. I failed at my attempt to blog daily. One out of 2 isn't bad for my first month. The idea behind the 30-Day Challenge is that 30 days, according to Google engineer Matt Cutts, are "just about the right time to add a new habit or subtract a habit." Cutts popularized the idea of
taking on a 30-Day Challenge
after he gave
a TED talk on the topic
. For June, I decided to taken on 2 challenges: 1) run at least 5 kilometers a day and 2) blog daily. I completed the daily running part; I failed at the daily blogging right in the first week. [caption id="attachment_1403" align="aligncenter" width="612"]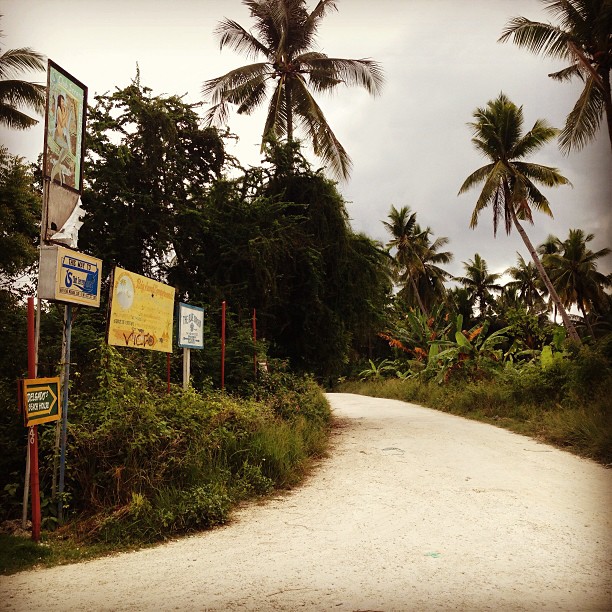 BASDAKO. One of my most memorable runs was the one from Hale Manna in Basdako, Moalboal to the Poblacion and back. Basdako is a beautiful place for running. You can then end your run with a dip in its gorgeous beach and clear waters teeming with marine life.[/caption] I think I've been able to rebuild my running habit. I used to run regularly and in long distances until I had to focus on my
startup
's projects. A few weeks into my daily runs, I started looking forward to my time on the road. My weekends are again set aside for running longer distances. Among the most meaningful runs that I did in the month were on Day 1, when I started the challenge with a 21-kilometer solo LSD (long slow distance run); Day 7, when I ran in the rain in what was supposed to be an Ungo Friday Night Run; Day 12, when my run was cut short by a storm that flooded many areas in Metro Cebu; Day 14 at the Ayala Triangle in Makati City after covering the PLDT stockholders' meeting; Day 17 at the beautiful Esplanade in Iloilo City after a meeting partners and friends that included liempo chips!; Day 22, which was a 22-kilometer run from Moalboal to Badian and back; Day 26 when I pushed myself to run 5 kilometers in 29 minutes and 25 seconds and Day 28, which was a 15K run from Hale Manna in Basdako in Moalboal to the Poblacion and back. [caption id="attachment_1404" align="aligncenter" width="612"]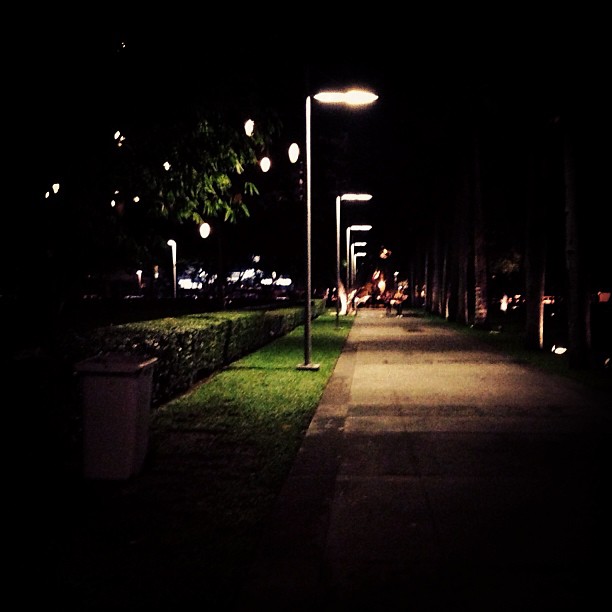 Day 14 of my 30-day running challenge was in the Ayala Triangle in Makati City.[/caption] The month has taught me a few things: 1)
Focus.
Although I decided early on that my main challenge was to run, taking on another challenge doomed the secondary task from the start. Running daily takes a lot of commitment - physically and mentally - and I no longer had the energy for the secondary challenge of blogging every day. 2)
Prepare.
I was able to run 5 kilometers a day because I had been gradually getting back to regular running after about a year of slacking off. I had a base to build on. In fact, when I completed the challenge, it was already my 42nd successive day of running. In contrast, I wasn't prepared to write a blog post daily. I did not think ahead of potential topics and, more crucial, I did not prepare myself mentally for the task. 3)
Commit.
I made a commitment to myself that I would complete the running challenge, whatever it would take. This meant that sometimes I'd run by myself at midnight in our subdivision because that was the only free time I had. It also meant that I had to run under the storm (the June 12 downpour left me stranded in the flooded streets of Cebu). 4)
Measure.
You cannot change what you cannot measure. For this, I find the phone to be the best tool. In my running, I was dependent on RunKeeper, an app that uses GPS to measure your running distance and speed and then keeps a log of all your runs. I also extensively use Lift, an app that allows you to keep daily track of habit you want to build or lose. Here's my Twitter log of my 5K a day 30-Day Running Challenge: