THE day after super typhoon Yolanda battered Cebu, developer
Albert Padin
of
Sym.ph
went to their office on Escario St. to play games and work on some personal projects. Saturdays, Padin said, are days when their team does hackathons on projects that do not involve their day-to-day jobs. While combing through news and social network updates, Padin read a call on geekli.st for developers to pitch in coding skills to build a system to help in relief efforts. Since he already had a team that was ready to build things, Padin said they decided to hold a hackathon to build a website to help in relief efforts. They started the hackathon at 2 p.m. on Saturday with the goal of wrapping up by 5 p.m. They finished at 10 p.m. instead because they worked on 2 things: 1) a system that can help track the search for missing persons and 2) a site that can centralize relief and rescue information in the different areas ravaged by super typhoon Yolanda. They later closed the person finder service and redirected people to the Google People Finder website. Padin said the Google system was better and the people running it had experience using it in previous disasters. [caption id="attachment_1497" align="alignnone" width="1200"]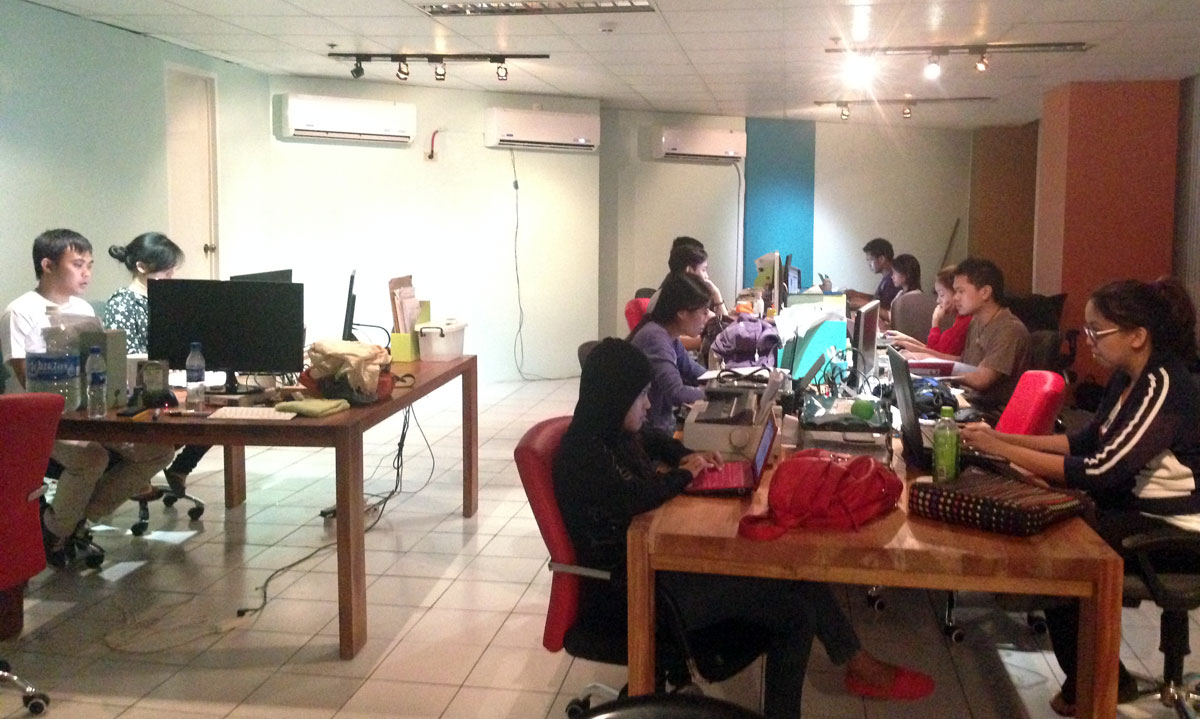 Cebu-based developers work on a website to centralize Super typhoon Yolanda damage and relief information.[/caption] But the team was able to deploy the Bangon Philippines website at
bangonphilippines.appspot.com
by Saturday night: providing a dashboard to the grim statistics of missing persons, casualties and destruction while offering data and links to relief efforts.
(Note: I was told rebuilt site will be available soon. Link will be shared here once the website is live)
The team continued working on the system but another developer, Caresharing
Mark John Buenconsejo
, sparked a discussion on Facebook about setting up a system that will allow people to organize their own relief efforts and plug into a system that will centralize data and help guide people into pitching in contributions. Padin volunteered to turn the Bangon Philippines website into such a system. The group then organized a hackathon and issued a call for volunteers to go to the Sym.ph office inside the building beside Capitol parish church. [caption id="attachment_1498" align="alignnone" width="1200"]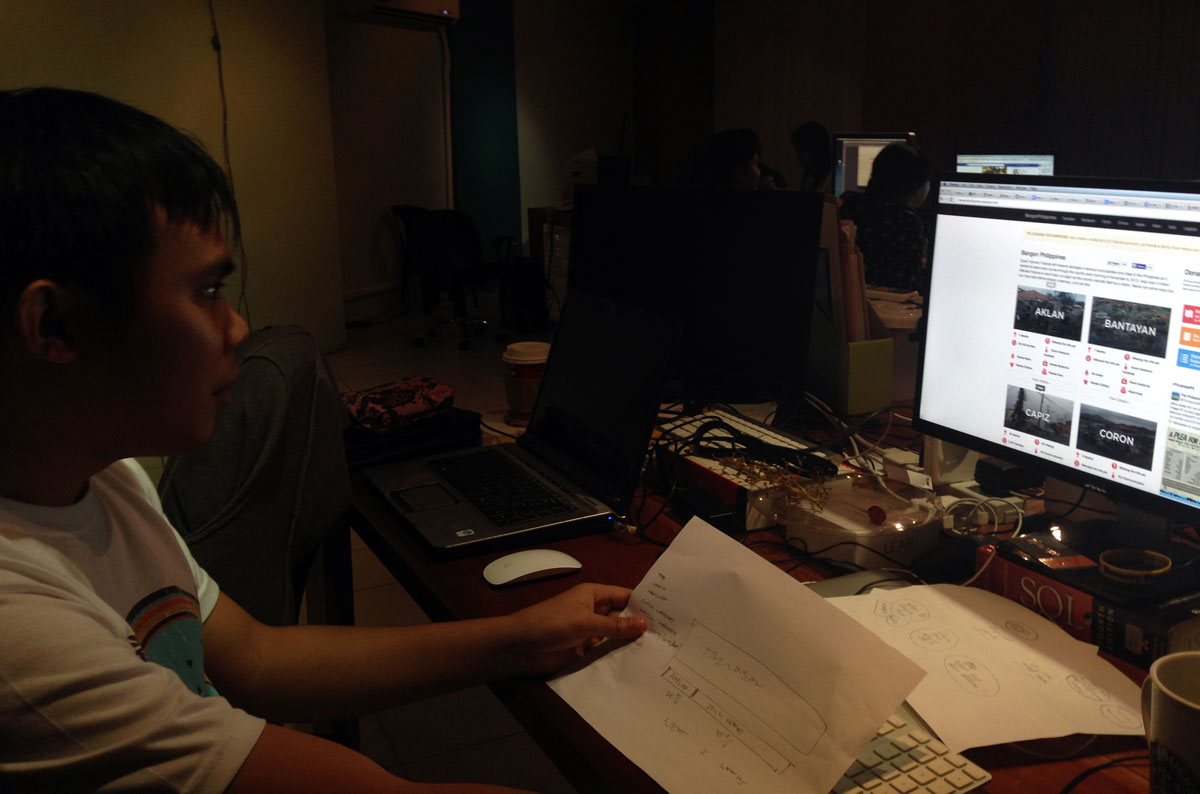 Albert Padin talks about their plan for the new Bangon Philippines website.[/caption] Instead of improving the Bangon Philippines website, the group decided to rebuild it. Padin said they chose rebuilding because of the expanded needs for the system's backend – which will now offer APIs that will allow people to grab data the project will generate and build apps and services on top of it. After a discussion over pizza and coffee, the team of hackers decided to focus on the following problem: "Not everybody knows what everybody else is doing so relief efforts are not evenly spread out." Padin said efforts were concentrated on Tacloban and people did not know the situation in many other areas on Yolanda's path. The group's solution? "Find out what everybody is doing and put it online." Padin said in an interview late Tuesday that they aim to gather as much information as they can on damage reports and relief efforts and would need "a lot of volunteers." When asked for an update tonight, Padin said it will likely be up in a few hours. During the interview, Nicole, Padin's new wife and his
co-founder of SpellDial
, along with Paola Galan and Vicky Saguin were scouring online news reports and social media postings for information – any tidbit of information – on relief efforts. People's generosity was overwhelming, the online spreadsheet containing the listings refused to add more cells to contain data during the interview. Padin said they would need a lot of volunteers to collect information. Those who want to help can send an email to
[email protected]
or text 0932 605 8175.